The SFD Promotion Initiative invites the participants of the Policy and Practice Forum 2023 on "Inclusive and Affordable Water and Sanitation Solutions for a Climate Resilient World: A Paradigm Shift for the Global South", organised by CSE, to a meeting to discuss various issues related to the Shit Flow Diagram Tool. The meeting will provide an opportunity to take stock of SFD activities around the world, learn about recent improvements and innovations to the SFD tool and platform, and discuss short and long-term strategies for the dissemination of the SFD and the strengthening of its community.

Location: AAETI Campus, New Delhi, India
Anil Agarwal Environment Training Institute
Village: Nimli
Tehsil : Tizara
District: Alwar
Rajasthan, India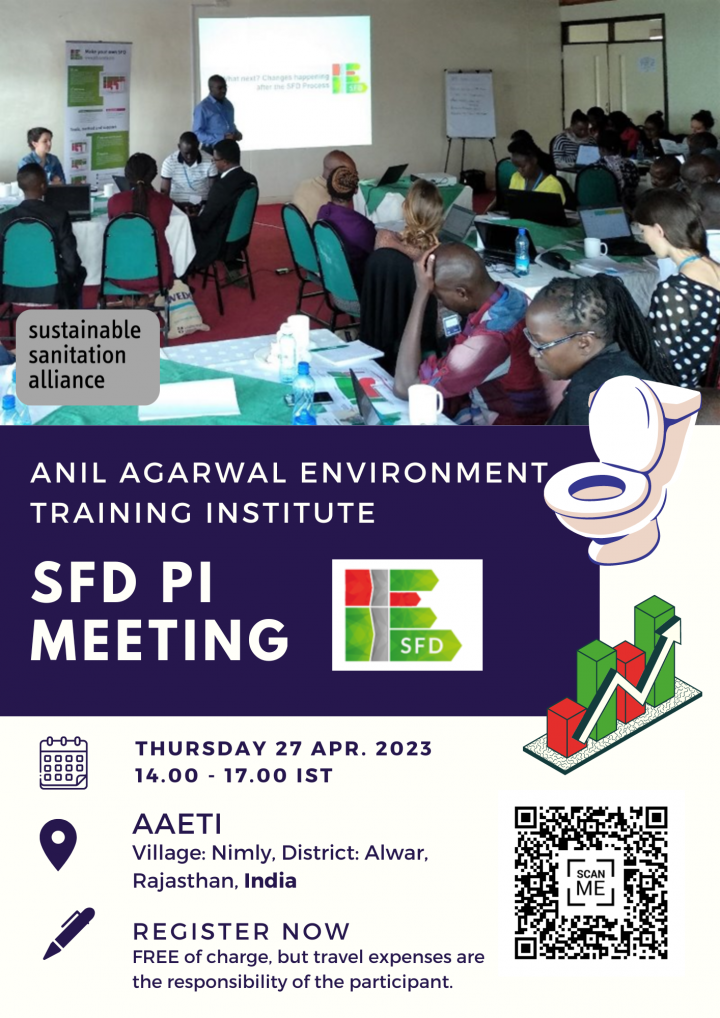 Further Description / Program
Agenda:


14:00 – 14:15: Intro and SFD Portal and tools Upgrades (Arne Panesar, Alexandra Dubois, Andy Peal)


14:15 – 15:15:

SFD status worldwide and Overview (SFD analytics) (Andy Peal)

Country cases from South Africa, Bangladesh, Nepal, India (WRC, CSE, ENPHO, GIZ, etc)


15:15 – 15:30: Tea Break


15:30 – 16:30: Group discussions:

Group 1 / technology & user experience: SFD tools feedback, improvements, optimisation, etc. (moderated by Andy and Paresh)

Group 2 / network & strategy: how do we communicate and work together and strengthen the SFD PI? (moderated by Arne and Alexandra)


16:30 – 16:55: Reporting back to the plenary (Group rapporteurs)


16:55 – 17:00: Way forward and closing remarks (Arne Panesar)

The Meeting is free of charge, however participants who are not attending the CSE Policy and Practice Forum are responsible for their own travel costs.
Event location
SFD PI Meeting
AAETI Campus, New Delhi, India
Links to external websites
Download further information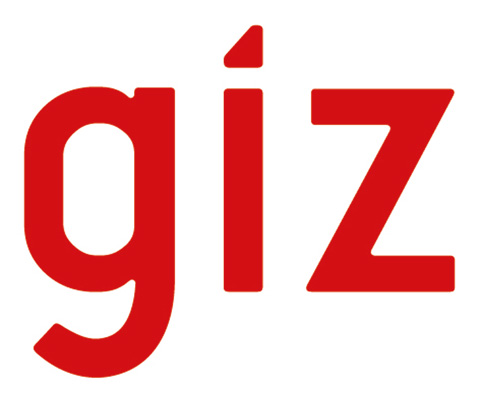 Deutsche Gesellschaft für Internationale Zusammenarbeit (GIZ) GmbH
Eschborn
Germany
---
---
Uploaded by:
SuSanA Admin (susanaadmin)