The BushProof Technical Training in Water & Sanitation Infrastructure is a broad, intense 6-day course with a heavy practical bias, providing a rare opportunity to learn through both theoretical and hands-on practical sessions. The training is invaluable to both those who need more technical input for their work, as well as for those in management who find they have become more and more involved in water and/or sanitation programmes, but lack the basic technical and theoretical background.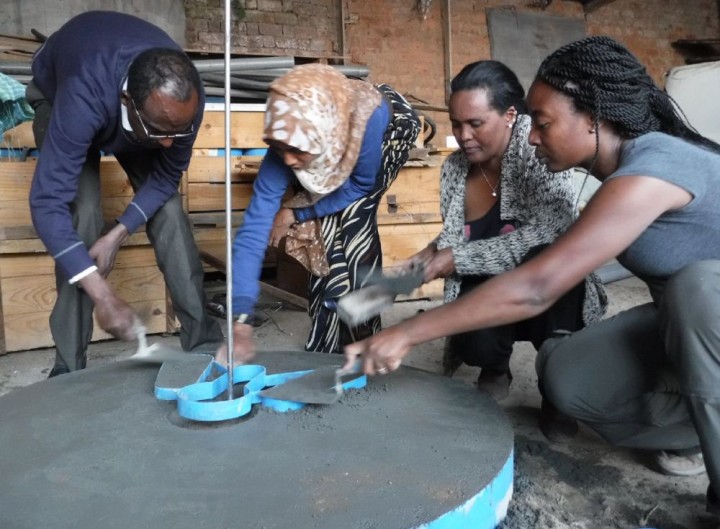 Further Description / Program
PRACTICAL SESSIONS
The training is intense and is given through a range of practical and theoretical sessions. While several theoretical courses are available elsewhere, practical, hands-on field experience is difficult to obtain. The BushProof training therefore focuses heavily on these sessions, which include the following:
• Manual drilling using BushProof technique;
• Coagulation & chlorination jar tests;
• Biosand filter construction;
• Latrine dome slab construction;
• Water testing (physio-chem, bacteriological);
• Field topographical surveying;
• Various practical calculations as part of theoretical sessions, including pipe design (pumping & gravity) and rainwater catchment.
Participants are expected to get involved with all practical sessions and should expect to get dirty!

THEORETICAL SESSIONS
In addition to the practical sessions, the course will provide a broad overview of the theoretical aspects of water and sanitation projects (but will focus on water supply & treatment). Theoretical issues are linked to real life field experiences of the facilitators throughout the course.

TEACHER-STUDENT RATIO
We will never have more than 20 participants per course, and therefore have a high teacher-student ratio, which we find is essential to allow individual feedback and tuition.

LANGUAGE
The course will be conducted in English, but since the BushProof course facilitators speak French they can help francophone participants to understand any technical terms.
Links to external websites
Download further information