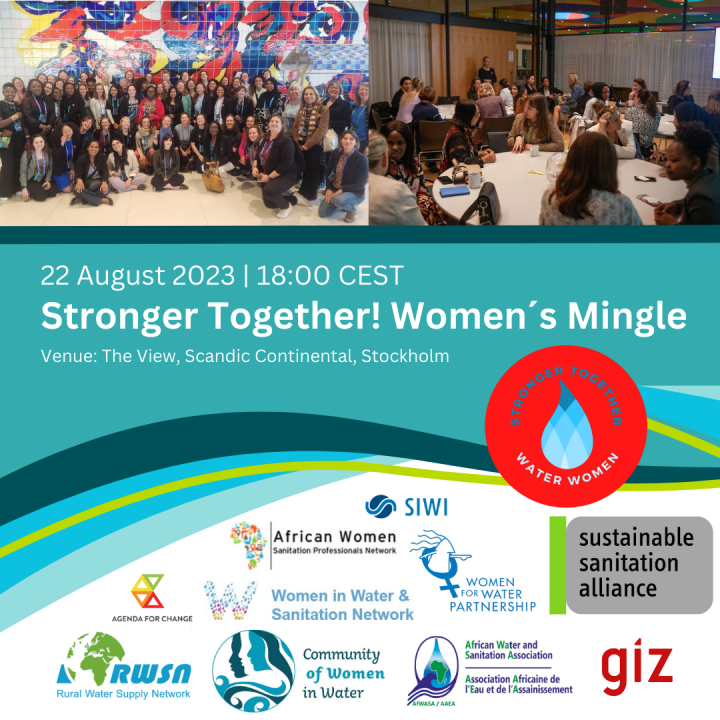 Further Description / Program
We warmly invite you to connect with women in all their diversity over snacks and drinks to network, chat, and learn from each other.
With the mingle series "Stronger Together!" we aim to create a safe space to bring together like-minded professional water women to share their experiences, ask questions, and forge meaning-ful relationships. Networking is key to a women's career, so join us for an evening of fun, laughter, and exchange of name cards!
And bring along female friends or colleagues! We are looking forward to having you join us for an evening of sisterhood and enjoyment.
Event location
Stronger Together! Women´s Mingle
Stockholm
Scandic Continental, Vasagatan 22
Download further information