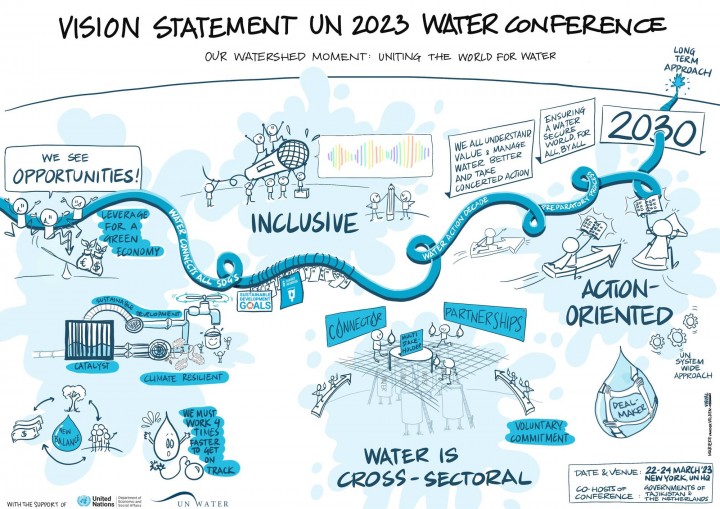 Further Description / Program
Water is a fundamental part of all aspects of life. Water is inextricably linked to the three pillars of sustainable development, and it integrates social, cultural, economic and political values. It is crosscutting and supports the achievement of many SDGs through close linkages with climate, energy, cities, the environment, food security, poverty, gender equality and health, amongst others. With climate change profoundly affecting our economies, societies and environment, water is indeed the biggest deal breaker to achieve the internationally agreed water-related goals and targets, including those contained in the 2030 Agenda for Sustainable Development.


In this context, the United Nations General Assembly proclaimed in its resolution 71/222 the period from 2018 to 2028 as the International Decade for Action, "Water for Sustainable Development" aiming to further improve cooperation, partnership, capacity development and catalyze actions in response to the ambitious United Nations 2030 Agenda for Sustainable Development.


To successfully implement the goals and objectives of the Water Action Decade, including SDG 6, a midterm comprehensive review is being held from 22 - 24 March 2023 in New York. This conference will host open dialogues, information booths, and also side events for participant's perusal.


Come learn about all things water!
Event location
UN 2023 Water Conference
New York City
Links to external websites