With SuSanA, Women in Water and Sanitation Network (WWSN), African Women Sanitation Professionals Network, the African Water Association and SIWI, CWiW is pleased to offer a virtual session of informal mentoring just in time for making good on your New Year's Resolutions!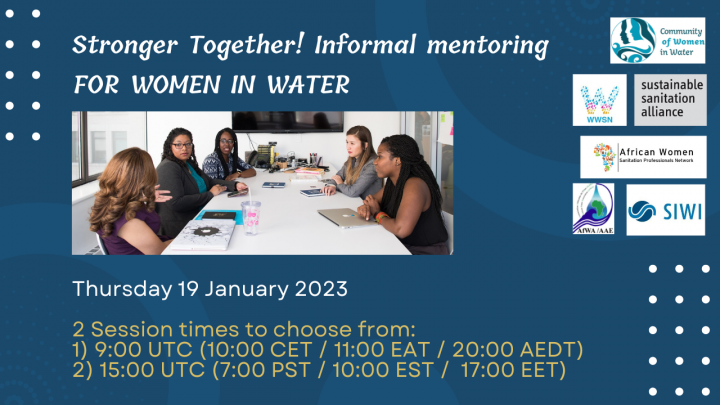 Further Description / Program
We know that formal mentoring can be a very structured and may not give the results anticipated. We want to encourage the women who attend this session to better understand how they can benefit from less 'standardized,' more informal mentoring from younger and older colleagues. We want participants to understand that a mentor is anyone who knows more about a topic and can offer insights. This interactive hour-long session will pair up participants to allow them to learn from and share with one another about challenges in their careers or how they can take their next step.

To participate, you can register for the Zoom via the link below. There are two available time slots - the first session begins at 10:00 CET, and the second session at 16:00 CET.
Links to external websites