SWIM Sustain Water MED project is holding a conference on 'Sustainable
Integrated Wastewater Treatment and Reuse in the Mediterranean Region: Regional Conference on Sustainable Integrated Wastewater Treatment and Reuse' from December 1-2, 2014 in Cairo, Egypt.
Further Description / Program
The southern Mediterranean region is experiencing increasing water shortages. is situation is exacerbated by climate change impacts as well as rising water demand resulting from growing populations and expanding economic sectors in the region's countries. The safe use of non-conventional water resources offer viable options for sustainable solutions.

The conference will address the latest and most pertinent issues regarding non-conventional water resources. The two-day conference is organized as part of the SWIM Sustain Water MED project, funded by the European Union and the German Government.

The project aims to demonstrate context-adapted and cost-effective technologies for improved non-conventional water resources management as well as highlight necessary accompanying stakeholder engagement, capacity development and management measures. In this context, pilot projects are implemented in Morocco, Tunisia, Egypt and Jordan and a regional exchange network for mutual learning is established.

By organizing this conference, the SWIM Sustain Water MED project aims to exchange and disseminate knowledge on engineering best practices, successful case studies, and innovative solutions in the field of non-conventional water resources management.

The SWIM Sustain Water MED Conference will be the platform that brings together water professionals, policymakers, private institutions, industry leaders, experts, consultants, regulators, academics, and practitioners.

---

CONFERENCE THEMES
The following topics are provided only as guidance on the wide range of topics that may be covered at the conference.
The Scientific Committee welcomes presentations/interventions, which fit within one of the topics shown below:
1. Sustainable technologies for sewage collection, treatment as well as reuse/disposal in rural villages & small communities in the MENA region – case studies.
2. Appropriate waste water treatment technologies.
3. Environmental impact assessments as well as management plans and climate change aspects.
4. Operation and maintenance of wastewater treatment plants.
5. Socio-economic aspects, water prices, water eciency, full-life cost recovery.
6. Capacity building in sustainable integrated non-conventional water resources management.
7. Stakeholder involvement in planning decentralized/semi-centralized wastewater treatment projects.

---

Please see attached documents below for CONFERENCE INFORMATION and REGISTRATION FORM.
Download further information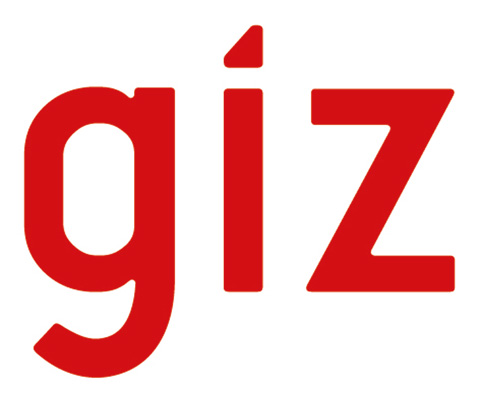 Deutsche Gesellschaft für Internationale Zusammenarbeit (GIZ) GmbH
Eschborn
Germany
---
---
Uploaded by:
dotwerkstatt (dotwerkstatt)