The Ministry of Water and Irrigation, The Council of Governors together with the Water Services Trust Fund, KEWASNET, KEWI and other collaborating institutions are preparing the 2016 Kenya Water Week at the KICC,
Nairobi Kenya from 21st-25th November 2016.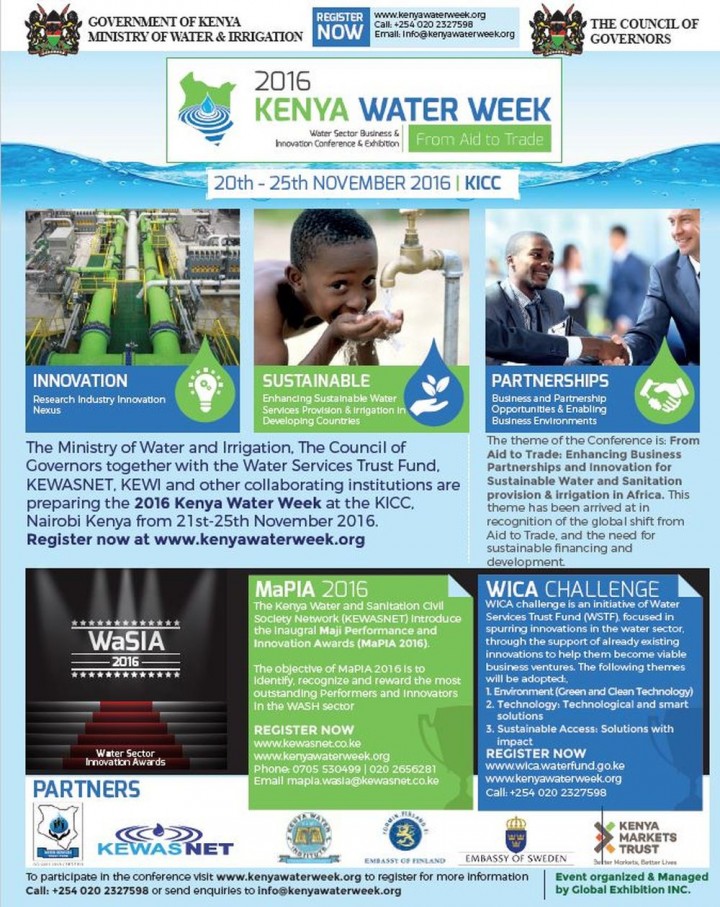 Further Description / Program
The theme of the Conference is: From Aid to Trade: Enhancing Business Partnerships and Innovation for Sustainable Water and Sanitation provision & irrigation in Africa. This theme has been arrived at in recognition of the global shift from Aid to Trade, and the need for sustainable financing and development.

To participate in the conference visit the link below and register for more information.
Contact information
Links to external websites
Download further information