World Water Summit 8 is a one-day Event, focusing on the theme "Sustainable Strategies; Sustainable Solutions" and featuring:

• Outstanding keynote Speakers including Gary White (co-founder and CEO of Water.org), Vanessa Tobin (Former chief of WASH for UNICEF and currently Director of WASH for Catholic Relief Services), Deuk-mo Chung (Director General, Seoul Water Institute, Korea), etc.
• Interactive sessions led by teams of experts experienced in all facets of sustainable WASH development
• Opportunities to share your own WASH experiences with like-minded Rotarians and global experts.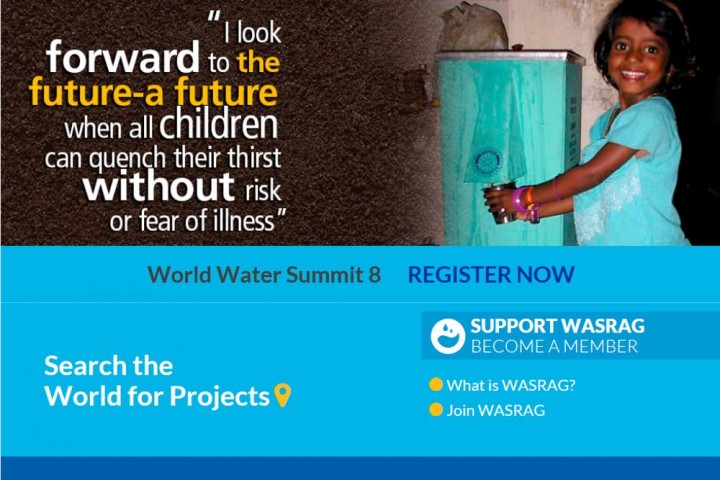 Further Description / Program
Until May 1, 2016, Registration for a Wasrag member is $100; for a non-Wasrag member $125 (includes a complimentary 1-year membership to Wasrag) and Rotaractors have a special rate of $60.

After May 1, 2016 Wasrag Member Rate will be $125; Non-Member Rate will be $150. Rotaractors stay at $60.
World Water Summit 8
Homepage: Water & Sanitation Rotarian Action Group (WASRAG)