The Kampala WASH Symposium will take place in Kampala, Uganda from 20 – 23 June 2016 and the 21st SuSanA meeting will be integrated into the symposium – this will be the 6th SuSanA meeting on the African continent. The event builds on eight years of SuSanA partners work on sustainability in sanitation and five years of the global WASH Sustainability Forum conversations aimed at improving the sustainability of services.

Recognising the critical need for WASH projects to engage the broader system beyond a single project, with governments at the core of that system, the focus of this year's symposium will be "From Projects to Services: WASH Sustainability through Whole System Approaches".

We expect that over 150 experts from governments, development partners, civil society, and academic institutions around the world will converge in Uganda for this important set of discussions.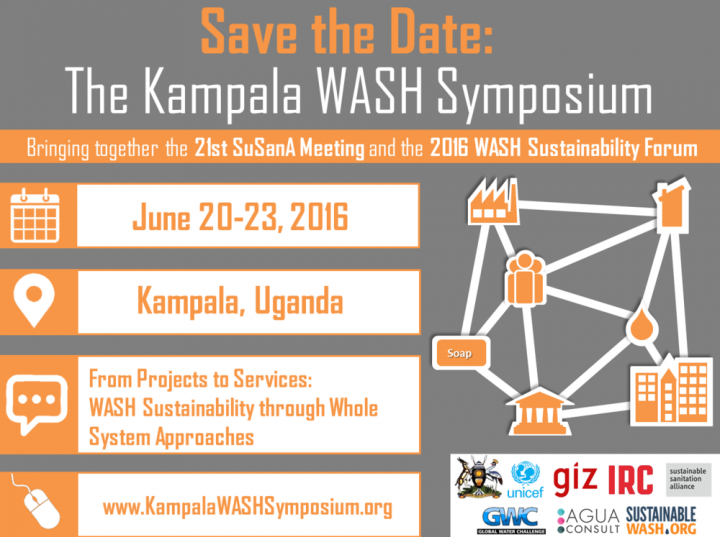 Contact information