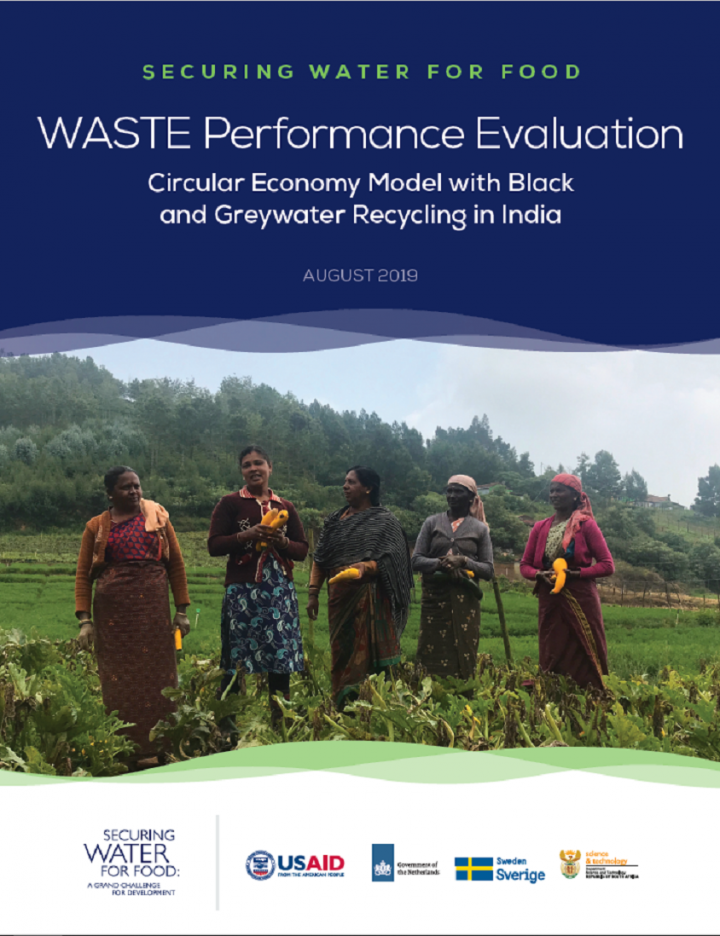 Published in: 2019
Pages: 68
Publisher:
WASTE, The Hague, Netherlands
Author:
WASTE
Uploaded by:
SuSanA Admin
Partner profile:
common upload
---
1882 Views
26 Downloads
---
Location of library entry
This report details the monitoring and evaluation of the recent innovation by WASTE among the small-scale farmers of the horticulture district of Nilgiris in the state of Karnataka in July 2019. Fifty independent farmers were selected for interviews through a random sampling with a mix of male and female headed households. Criteria was established to assess household income, crop yield, water practices, expenses, and perceptions and expectations of the circular economy model.

It also measures the innovation's impact in water-stressed regions and explores the possibilities related to soil fertility, gender disparities, climate change, income changes, water management, irrigation practices and technologies, and market dynamics of the region.

Respondents were positive about the innovation's ability to become sustainable and scalable. With the introduction of the innovation, farmers could cultivate an additional part of their farmland. The positive
impact would largely influence food security, women accreditation, income advancement, and soil restoration for the entire region. An additional benefit surfaced when 12 percent of farmers requested the installation of solar pumps to power electric fencing to protect crops from wild animals. The innovation also helped vegetable farmers by improving crop yield through co-compost application, resulting in higher sale prices in the markets.
Bibliographic information
WASTE (2019). WASTE Performance Evaluation - Circular Economy Model with Black and Greywater Recycling in India. WASTE, The Hague, Netherlands
Filter tags
East Asia & Pacific English
Further readings
Download