Purpose
To establish a local circular economy model in sanitation for agriculture that is scalable and autonomous with mobilisation of private finance and market-linkage approach
Activities
The economic condition in Nilgiris (India) depends on success and failure of horticulture crops. Climate change has resulted in limited water availability for 4-6 months. Excessive application of chemical fertilisers has resulted in declining soil fertility. Additionally, faecal sludge & solid waste in the area are poorly managed impacting the environment.

To change this negative cycle, women farmers in the Nilgiris buy and apply co-compost. This co-compost is produced by women self-help groups through mixing domestic organic waste with faecal sludge. The sites are owned by local governments. Women farmers are organised into Women Farmers Groups or Producer Groups. They access the market directly by obtaining advance purchase orders by an agri-marketing company named LEAF to procure crops grown by farmers (to eliminate middle-men).

Women farmers who use co-compost were surveyed. Familiarity and high demand for regular compost makes the adoption process of co-compost much easier. Promotion of co-compost is marketed directly through FPGs & FGs. Regular feedback sessions with farmers on co-compost helps to understand their needs and gets "social certification" from them.

Activities:
-Establishment of faecal sludge treatment sites in cooperation with women SHGs and local governments
-Organisation of private faecal sludge collectors
-Capacity building (technical and business) of women SHGs to operate co-compost production sites
-Production, sales and marketing of co-compost with ongoing monitoring and evaluation
-Organisation of women farmers into Groups or Producer Groups
-Development of business plans by women farmers and linkage MFIs
-Obtainment of advance purchase order and linkage to agri-marketing companies
-Regular feedback sessions with farmers
Images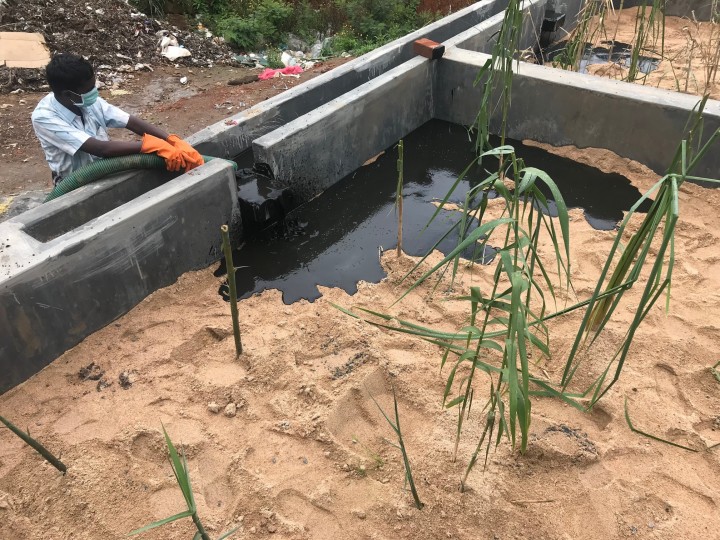 Image: SWFF-2 &copy n/a
Countries of activity
Location of main activity
Objectives
The overall goal is to establish a local circular economy model in sanitation for agriculture that is scalable and autonomous with mobilisation of private finance and market-linkage approach to advance green growth.

Collaboration between public and private actors: Local governments, FPGs and FGs, agri-marketing company, MFIs and faecal sludge operators is essential for market-based approach FSM and to make the business case of co-compost site viable.
Further information
Impact at the end of 3-years programme:
-2250 farmers adopting the innovation and 11,250 people impacted by the innovation
-900 ha of land under improved practices as a result of the innovation
-40,500 m3/year of water reallocated for irrigation as a result of greywater recycling
-1,040 of co-compost produced
-85% of farmers financed
-1.5 times of grant funding leveraged locally

Partners involved:
-RDO Trust (India): Local implementer; Mobilization of women farmers (NGO)
-Ketti and Addigaratty Town Panchayats (Governments)
-Women Farmers Groups and Companies (Demand)
-A group of private faecal sludge collectors (Businesses)
-A group of women SHGs who operate the co-compost production sites (Businesses)
-Canara Bank (India): Access to loans for farmers for procurement of farming inputs (financiers)
-LEAF (India): Procurement of crops grown by farmers (financiers)
-Borda (Germany): Technical expertise on greywater recycling (NGO)
-USAID (The United States of America): Investor
-SIDA (Sweden): Investor
-DGIS (The Government of the Netherlands): Investor
-Government of South Africa: Investor
Contact information
Priska Prasetya
Login to see the e-mail-adress of the contact person.
Lauren Pope
Login to see the e-mail-adress of the contact person.
Filter tags
Biogas systems Composting, vermicomposting (solid waste), composting toilets Dutch government East Asia & Pacific Enabling environment and institutional strengthening Energy: biogas Faecal sludge treatment processes Faeces or faecal sludge Fertiliser Food security and productive sanitation Greywater or wastewater International NGO Market development Other funding source or unspecified Resource recovery Rural Rural areas Specific to one or several countries Swedish government Treatment of faecal sludge United States government
Attached files
Links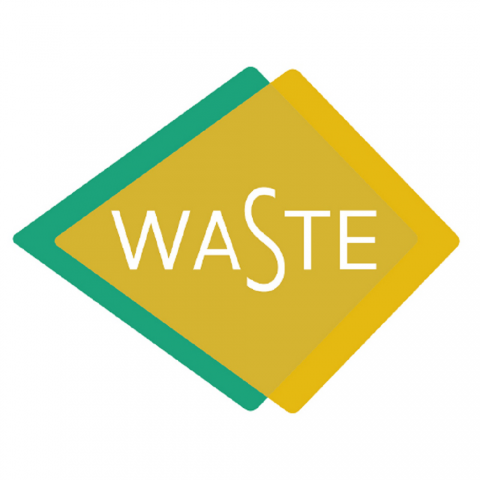 WASTE advisers on urban environment and development
The Hague
Netherlands
---
---
Uploaded by:
Lauren Pope (lpope)