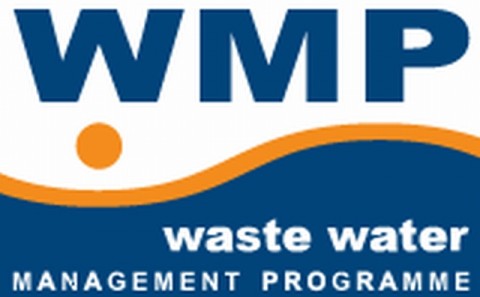 Published in: 2005
Publisher:
GIZ Wastewater and Solid Waste Management in Provincial Centers (WMP)
Author:
WMP
Uploaded by:
SuSanA secretariat
Partner profile:
common upload
---
12188 Views
1370 Downloads
Content - Summary
The objective of this German – Vietnamese partnership development programme is the improvement of the wastewater sector in Vietnam. The programme with GIZ (Technical Cooperation) in tandem with investment measures by KfW Entwicklungsbank (Financial Cooperation) is advising and supporting the national government as well as nine provincial governments and wastewater utilities in those provinces since 2005. One activity is the promotion of decentralized wastewater treatment (DWWT). A selection of publications of the programme is available here. For more publications please visit the programme website.

The selected documents of WMP on this website are:

1.Asset management
-Asset management guideline for drainage sewerage system

2.Baseline surveys
-Report on community baseline survey - Incorporating knowledge - attitude - practive & customer satisfaction
-Report on community baseline survey - Survey tool household questionnaire
-Report on community baseline survey - Survey tool in depth interview guideline
-Report on community baseline survey - Survey tool focus group discussion guideline

3.Corporate Development Plans
-Guideline on corporate development plan preparation for public wastewater companies in Vietnam
-Vinh City Infrastructure Development and Management: Corporate development plan 2007-2010
-Vinh Urban Infrastructure Management & Development: Action plan

4.Customer Relation Management and Human Resource Management
-Guidelines on customer relations management for public wastewater enterprises in Vietnam

5.Decentralised waste water treatment
-Manual on operation and maintenance of decentralized waste water treatment plants
-Institutional and Organisational Approach to Decentralised Waste Water Treatment in Vietnam's Urban Areas

6.Monitoring
-Training Report on Establishing and Conducting Water Quality Monitoring Programme

7.Financial Management
-Introduction of waste water tariff in Soc Trang

8.Local Waste Water Regulation
-Template for a local regulation on drainage, sewerage and wastewater treatment in Vietnamese cities

9.Management Contract
-Contract for operation and management of the drainage/sewerage systems: Template
-Template for service standards

10.Personnel Management Information System
-Formats for the personnel management information system (PMIS)

11.Pilot Measures
-Report on pilot measure implementing "to improve sanitary, envrionmental conditions for pupils and teachers in Thi Cau secondary school"
Bibliographic information
WMP (2005). Planning, operation and maintenance of wastewater treatment plants for wastewater utilities in Vietnam - A selection of WMP publications, a programme implemented through the German-Vietnamese development cooperation. GIZ Wastewater and Solid Waste Management in Provincial Centers (WMP)
Filter tags
Biogas systems East Asia & Pacific English Guidelines and manuals Operation, maintenance and sustainable services (WG10) Practitioners Urban (entire city)
Download