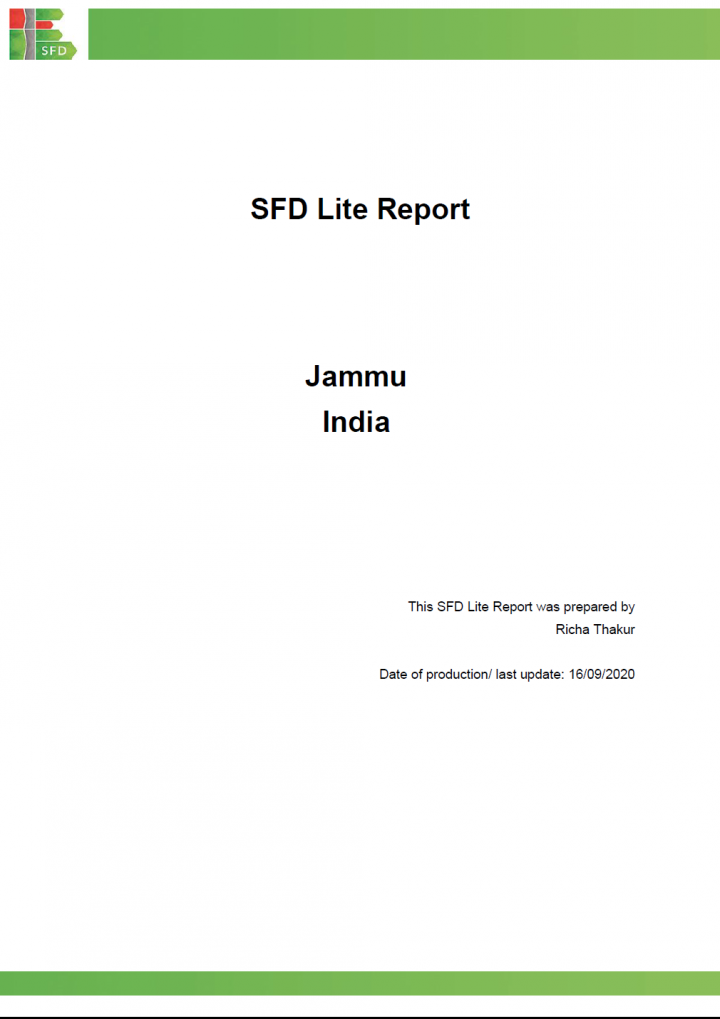 Published in: 2020
Pages: 9
Publisher:
CSE
Author:
Thakur, R.
Uploaded by:
SuSanA Admin
Partner profile:
cewas - international centre for water management services
---
1183 Views
65 Downloads
Jammu city is situated along the bank of River Tawi in the Union territory (UT) of Jammu & Kashmir. It is also regarded as the summer capital of the UT. Jammu is the district headquarters of Jammu district. The urban local body governing the city is Jammu Municipal Corporation (JMC). JMC has an administrative area of 189 sq.km which is divided into 75 wards and 3 zones. The density is 56 per sq. km which is fairly below the national average of 382 per sq. km.
According to 2011 census, the population of the city was 5,89,640 and total number of households was 1,20,007. The current population of the city is 7,02,290. The municipal boundary and current population is used for preparation of SFD. It is located at mean elevation of about 327 msl at 32° 43' 58.7928'' North and 74° 51' 51.3828'' East. Jammu city is bestowed with hills and forests in the south-east and north-east running from Sapwal to Nagrota physically. Jammu city's topography is characterized by innumerable natural drainage channels or seasonal rivers dominating its landscape. Since the city exists in the foot-hills of Himalayas on east side, the conglomerate of small boulders with silt often gets carried away by the incessant rains causing heavy damage to the services and infrastructure. The average rainfall of the city is 1238mm. June is the hottest month of the year with mean daily temperature ranging between 24.9º C and 41.7C and reached up to 47º C. January is the coldest month and temperature comes as low as 4.0ºC. The groundwater levels ranges between 2m - 5m.
Bibliographic information
Thakur, R. (2020). SFD Lite Report - Jammu, India. CSE
Filter tags
East Asia & Pacific English Politicians and local decision makers Practitioners SFD Report
Download