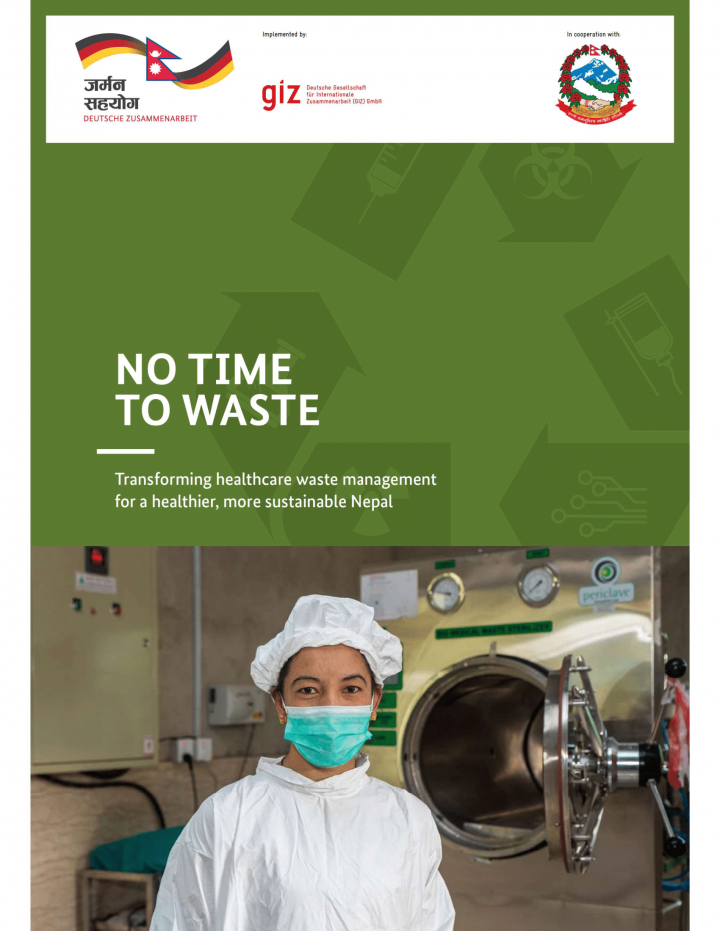 Published in: 2020
Pages: 60
Publisher:
Deutsche Gesellschaft für Internationale Zusammenarbeit (GIZ) GmbH, Eschborn, Germany
Author:
Birdsall, K.
Uploaded by:
SuSanA Admin
Partner profile:
Deutsche Gesellschaft für Internationale Zusammenarbeit (GIZ) GmbH
---
926 Views
58 Downloads
---
Location of library entry
This publication describes the beginnings of a movement to address the adverse effects of healthcare waste on both people and the environment in Nepal. Healthcare waste refers to all waste generated in healthcare facilities, research centers and laboratories. It includes a broad range of materials, from potentially hazardous items, such as used needles and syringes, soiled dressings, body parts and blood, diagnostic samples, chemicals, pharmaceuticals and medical devices, to general waste, such as kitchen scraps and packaging.
Bibliographic information
Birdsall, K. (2020). No Time to Waste - Transforming healthcare waste management for a healthier, more sustainable Nepal. Deutsche Gesellschaft für Internationale Zusammenarbeit (GIZ) GmbH, Eschborn, Germany
Filter tags
Asia & Pacific English Recommended by SuSanA (other than SuSanA publications)
Information on external sites
Download