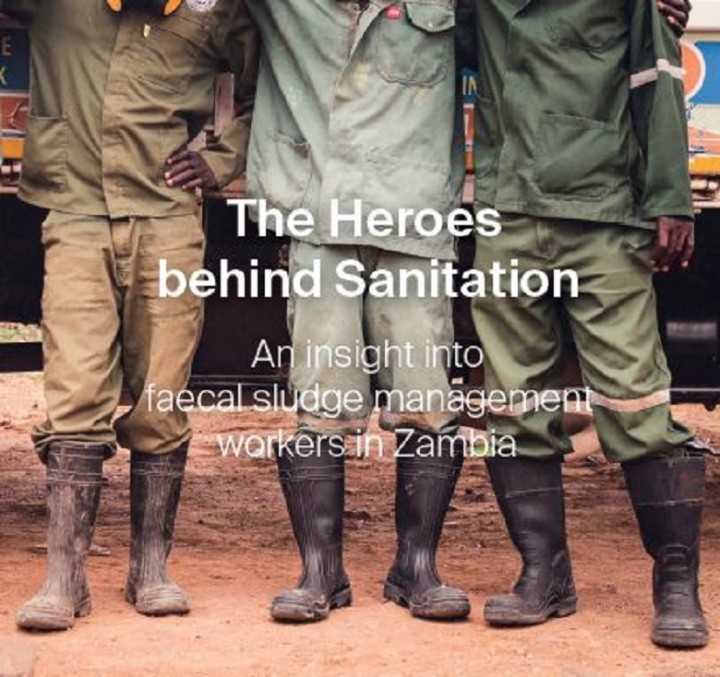 Published in: 2020
Pages: 64
Publisher:
BORDA, Deutsche Gesellschaft für Internationale Zusammenarbeit (GIZ) GmbH, Bonn, Germany
Author:
Sperandeo, L., Srinivasan, S.
Uploaded by:
SuSanA Admin
Partner profile:
Bremen Overseas Research and Development Association
---
6360 Views
356 Downloads
---
Location of library entry
The sanitation workforce provides an essential public service to all. They clean and empty pit latrines, septic tanks, sewers and other sanitation systems, transport faecal sludge, remove contaminants from the sludge and process the sludge for disposal or reuse. Constantly exposed to faecal microorganisms, hazardous waste and harsh chemicals, sanitation workers are susceptible to several operational and health risks. Owing to a public lack of awareness, the career choice and valuable service of a sanitation worker are often a subject of ridicule. In terms of the UN Sustainable Development Goals (SDGs), improving the working conditions of sanitation workers contributes not only to one (SDG 6) but four of the seventeen SDGs: to SDG 1 by promoting access to basic services for the poor; to SDG 3 by improving occupational safety; to SDG 6 by ensuring availability and sustainable management of water and sanitation for all; and to SDG 8 by focusing on decent work. We continue to see initiative and progress towards streamlining processes within the water and sanitation sector. This photo story captures the working process of a small group of pit emptiers and service providers from public utilities in Zambia, highlighting their lives, ordeals, opinions and dreams, the people they serve, and the unserved.
Bibliographic information
Sperandeo, L., Srinivasan, S. (2020). The Heroes behind Sanitation - An insight into faecal sludge management workers in Zambia. BORDA, Deutsche Gesellschaft für Internationale Zusammenarbeit (GIZ) GmbH, Bonn, Germany
Filter tags
Case studies in other formats English Import to Sanitation Workers Platform Operation, maintenance and sustainable services (WG10) Sub-Saharan Africa
Download