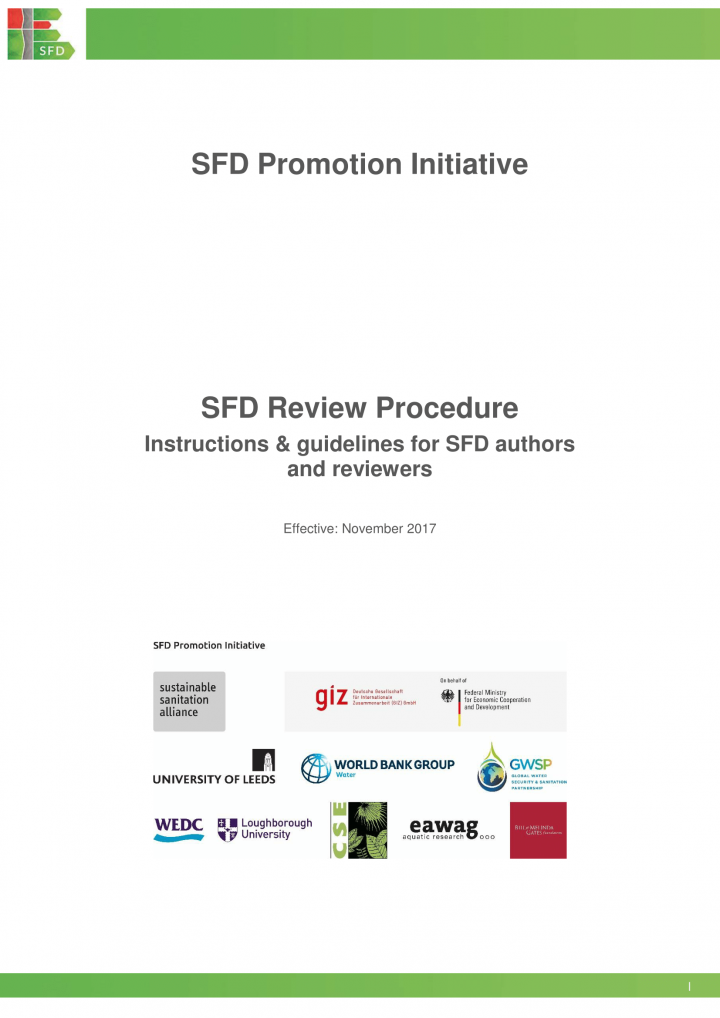 Published in: 2019
Author:
SFD Promotion Initiative
Uploaded by:
SuSanA Admin (susanaadmin)
---
43 Views
11 Downloads
The five step Review Procedure developed by the SFD Promotion Initiative ensures standardization of all the SFDs published on the SFD Webportal. We will be happy to provide you with feedback on your draft SFD Report.

A member of the pool of experts will provide you with comments on your assessment and guide you through the quality check to finalize your report. Once done, you shall have the option to publish your SFD on the SFD Webportal. Support this initiative and contribute to the global SFD database! Making your SFD Report available and visible for the community will contribute to the better understanding of sanitation in cities and towns worldwide!
Bibliographic information
SFD Promotion Initiative (2019). SFD Review Procedure.
Information on external sites
Download