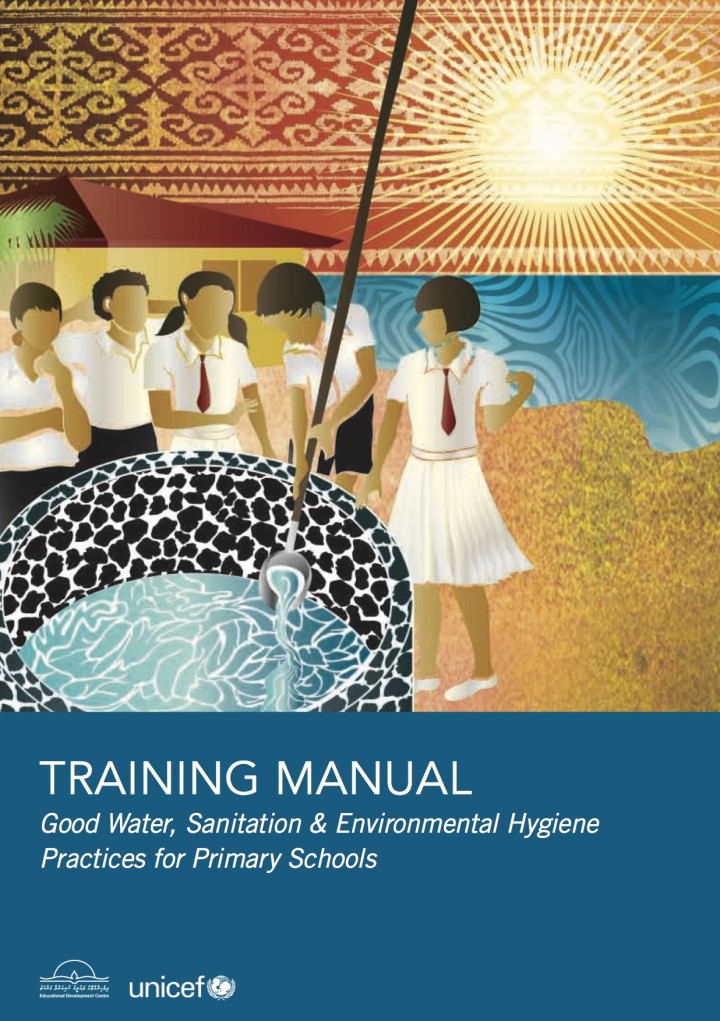 Published in: 2008
Pages: 84
Publisher:
Live & Learn Environmental Education, Malé, Maldives; UNICEF, New York City, USA
Author:
Shafeeqa, F., Shazna, M., Glen, E., Henderson, R.
Uploaded by:
Sterenn Philippe
Partner profile:
common upload
---
930 Views
0 Downloads
This training manual is a practical guide to be used by teachers and school health assistants who are involved in the promotion of water, sanitation and hygiene practices (WASH). School WASH education is a specific part of the wider school health education program that deals only with water and sanitation-related health problems in and around the school.

The manual has been designed to provide the necessary background to WASH topics for teachers and school health assistants, as well as activities and materials for use with students. We hope that teachers and school health assistants are able to use this manual for training in schools and adapt it to suit local conditions.
Bibliographic information
Shafeeqa, F., Shazna, M., Glen, E., Henderson, R. (2008). Training Manual - Good water, sanitation and environmental hygiene practices for primary schools. Live & Learn Environmental Education, Malé, Maldives; UNICEF, New York City, USA
Filter tags
Asia & Pacific English Trainer manuals (adult learning)
Information on external sites