Purpose
Reform of the Water and Sanitation Sector Programme
Activities
Since 2000, annual Water and Environment Sector Performance Reports have generally shown an improvement of water supply and sanitation coverage in Uganda's urban areas. According to the Water and Environment Sector Performance Report (2014), at present an estimated 84% of the urban population have access to sanitation facilities and 72.8% to safe drinking water; however, the majority still depends on unsustainable onsite sanitation solutions, most of questionable hygiene, and only 6% are connected to a sewerage system. Overall, urban Uganda is still characterised by inadequate sanitation services and sustainable access to improved sanitation is still far from reaching the government's target of 100%.

The Reform of the Urban Water and Sanitation Sector (RUWASS) programme, implemented by GIZ on behalf of the German Government, targets the urban population without access to sufficient and sustainable sanitation services; in particular the disadvantaged population in slums and informal settlements in Kampala and urban post-conflict regions in Northern Uganda
Images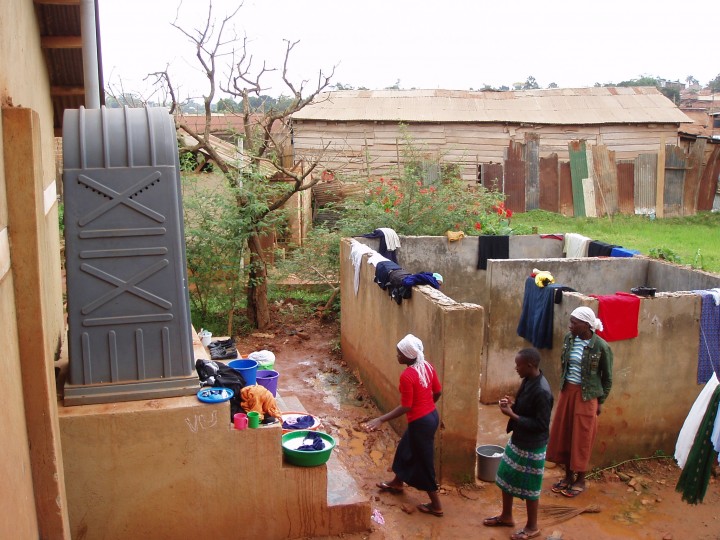 Image: VIP and bathrooms in a school in Natete, Kampala &copy Enno Schröder - Enno Schröder/GIZ
Countries of activity
Location of main activity
Objectives
The programme seeks to strengthen the institutional, regulatory and managerial capacities as well as the efficiency of the partner institutions. It supports the implementation of the Ugandan government's reform of the urban water and sanitation sector, thereby promoting a higher degree of sustainability and a more equitable access to water supply and sanitation. This entails providing partner organisations with sector policy and strategy advisory services, organisational development and institutional and operational capacity building. Key partner organisations for sanitation are: Ministry for Water and Environment (MWE), Water and Sanitation Development Facility North (WSDF-N), National Water and Sewerage Corporation (NWSC), Kampala Capital City Authority (KCCA), Private Operators and Town Councils of Kamdini, Oyam, Aduku and Apac.

GIZ's activities in the current project phase are:

- Support to the sanitation sector to use town sanitation plans as a basis for sanitation planning and investments to scale up improved sanitation models in small towns. Town sanitation plans seek to coordinate and integrate sanitation-related measures on the local level including town planning, sanitation marketing, behaviour change communication, involvement of the local private sector, fully-fledged stakeholder participation, and law enforcement.
-Support to KCCA under a co-funding agreement with the Swiss Development Cooperation (SDC, DEZA) to strengthen the institutional and regulative framework of Kampala's sanitation sector as well as to create an enabling environment for the private sanitation sector.
-Assist KCCA in the formalisation process of the private faecal sludge collection and transportation (FS C&T) operators. This includes the development of infrastructural standards of sanitation facilities, Service Level Agreements as well as a division of the city into faecal sludge collection zones.
-Support to sanitation-related resource recovery and reuse (RRR) businesses in building up an environment that is favourable and reliable
-Promotion of Sanitation Safety Planning (SSP).
-Provision of financial and sanitation safety trainings for the businesses as well as assistance in the development of their business plans.
Contact information
Dieter Anders
Login to see the e-mail-adress of the contact person.
Filter tags
Capacity development Cities Emptying and transport (non sewered) Enabling environment and institutional strengthening Faecal sludge treatment processes Food security and productive sanitation German government Government-owned entity (not university or research) Peri-urban Political processes and institutional aspects Public awareness, advocacy and civil society engagement Resource recovery Rural areas Specific to one or several countries Sub-Saharan Africa Swiss government Technology comparisons United States government Urban (entire city)
Links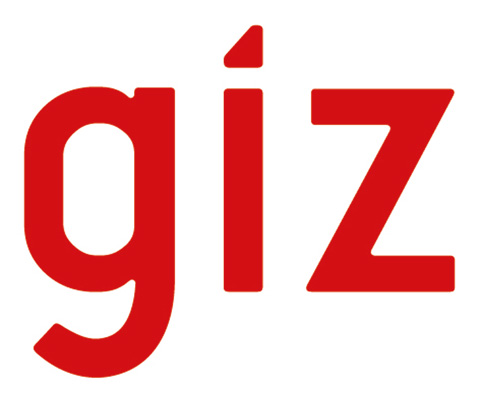 Deutsche Gesellschaft für Internationale Zusammenarbeit (GIZ) GmbH
Eschborn
Germany
---
---
Uploaded by:
SuSanA secretariat