We want to make a real difference in the lives of millions of vulnerable people, across the globe.
Whatever their predicament, we want to support them in improving their own living conditions.
Images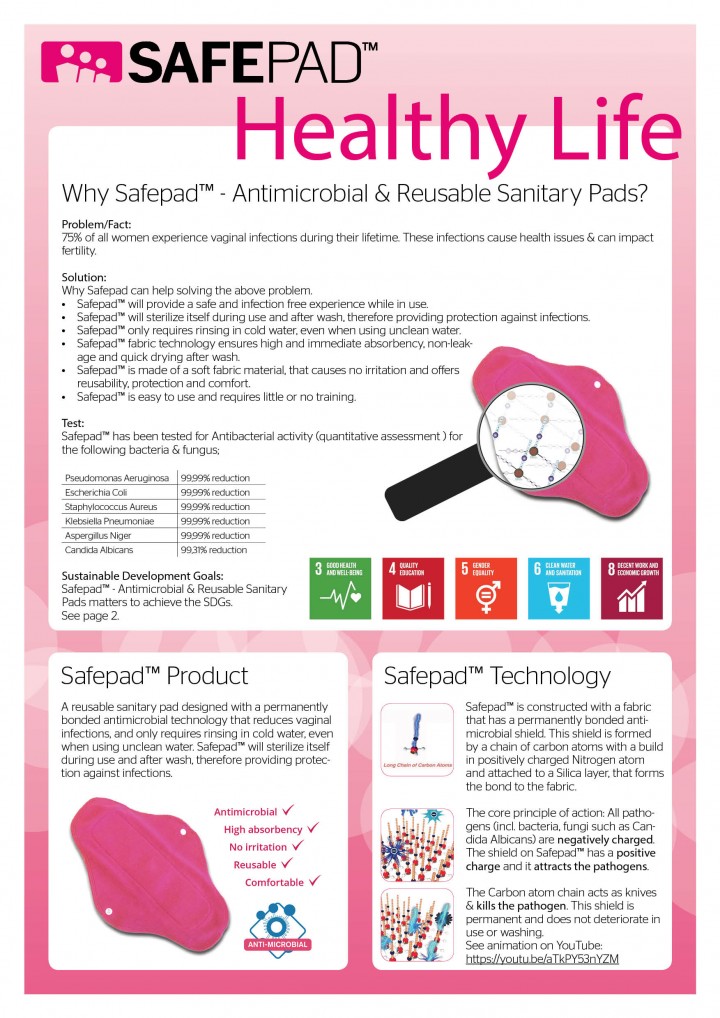 © • Real Relief • Real Relief
Why Safepad? Safepad is a reusable sanitary pad with permanently attached anti-microbial treatment. It is easy to wash and with proper care, it can last up to 4 years.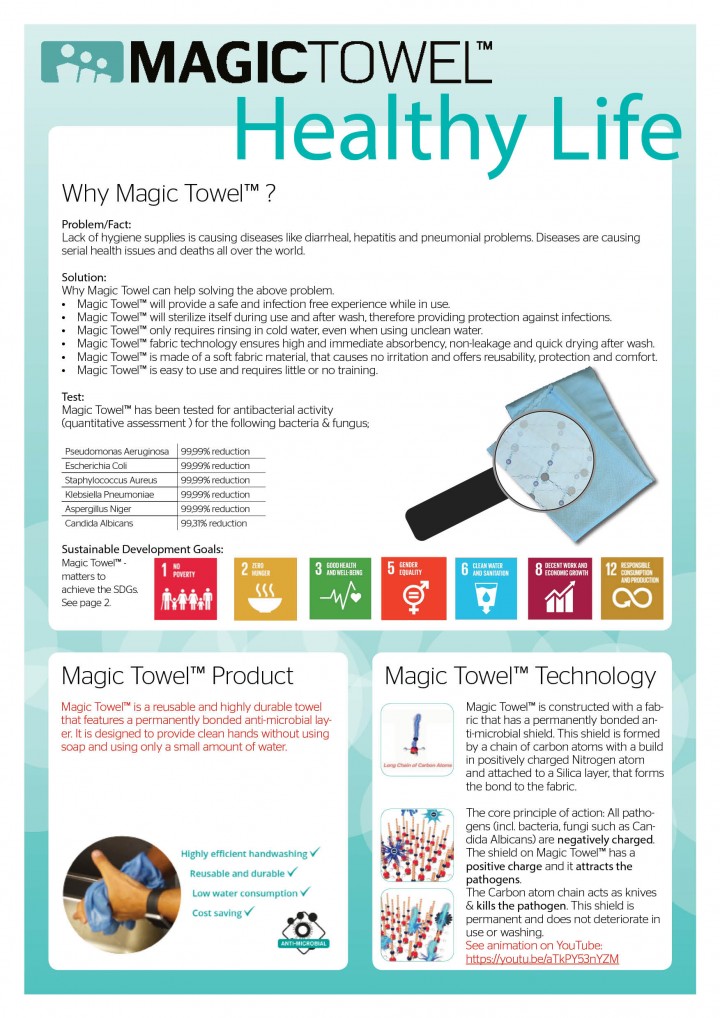 © • Real Relief • Real Relief
Poster of Magic towel Magic towel is reusable and highly durable towel that features permanently bonded anti-microbial layer and it is designed to provide clean hands without using soap and using only small amount of water.
Working Fields
We are delivering life-saving products to those who need it. Real Relief is focusing on hygiene and fighting with malaria with mosquito nets, prevent girls from dropping out of schools by delivering reusable pads and much more.
Countries of activity
Location of projects and headquarters
Filter tags
Private sector, including social enterprises