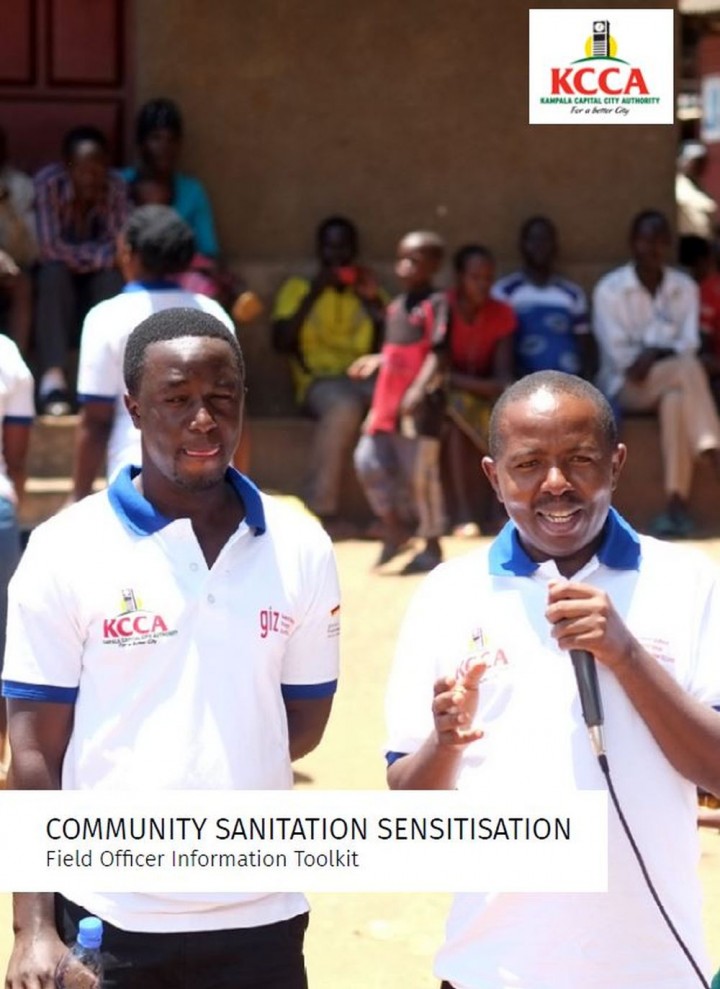 Published in: 2017
Publisher:
Kampala Capital City Authority
Author:
Kampala Capital City Authority
Toolkit on sensitising the community on safe management of faecal waste.
Content - Summary
SECTION 1
Improved Emptiable Toilet
SECTION 2
Sanitation and Hygiene
SECTION 3
Safe Pit Emptying
Bibliographic information
Kampala Capital City Authority (2017). Community Sanitation Sensitisation - Field Officer Information Toolkit. Kampala Capital City Authority
Download
We got more than just a new look!
Welcome to the new website of susana.org
On 1 September we relaunched our website, using a new menu concept to improve the user experience. However, some functions are not working yet but we are working on those now. If you have any comments or suggestions please post them here on the SuSanA discussion forum. Thank you.
---