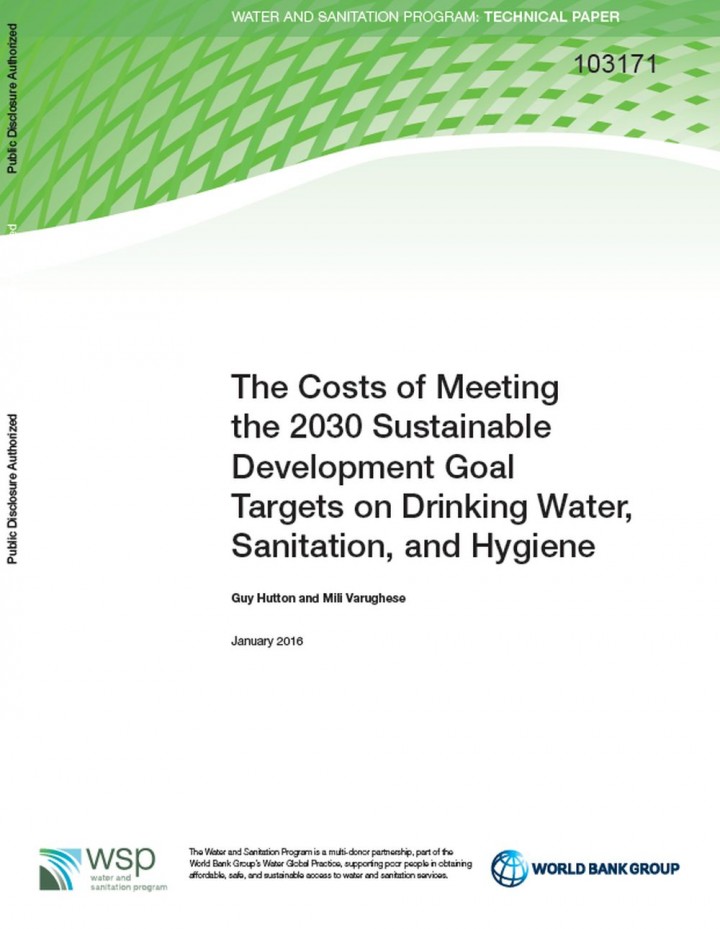 Published in: 2016
Pages: 43
Publisher:
Water and sanitation program (wsp) / World Bank Group
Author:
Hutton, G., Varughese, M.
This study provides an assessment of the global costs of meeting the WASH-related targets of SDG 6. The targets assessed include achieving universal and equitable access to safe and affordable drinking water for all (target 6.1), achieving access to adequate and equitable sanitation and hygiene for all, and ending open defecation (target 6.2). The estimates include 140 countries, or 85% of the world's population, focusing on developing countries. Costs estimated cover those of capital investment, program delivery, operations, and major capital maintenance.
Bibliographic information
Hutton, G., Varughese, M. (2016). The costs of meeting the 2030 Sustainable Development Goal targets on drinking water, sanitation and hygiene. Water and sanitation program (wsp) / World Bank Group
Download
We got more than just a new look!
Welcome to the new website of susana.org
On 1 September we relaunched our website, using a new menu concept to improve the user experience. However, some functions are not working yet but we are working on those now. If you have any comments or suggestions please post them here on the SuSanA discussion forum. Thank you.
---