10.01.2017 • 14:00 - 17:00
FSSM matters: Looking Forward
Jaipur, India
India Sanitation Coalition together with IRC and TARU are inviting actors from Rajasthan to participate in the second Insights Knowledge Series. The objective of this dialogue is to understand the significance of faecal and septage management in the sanitation value chain.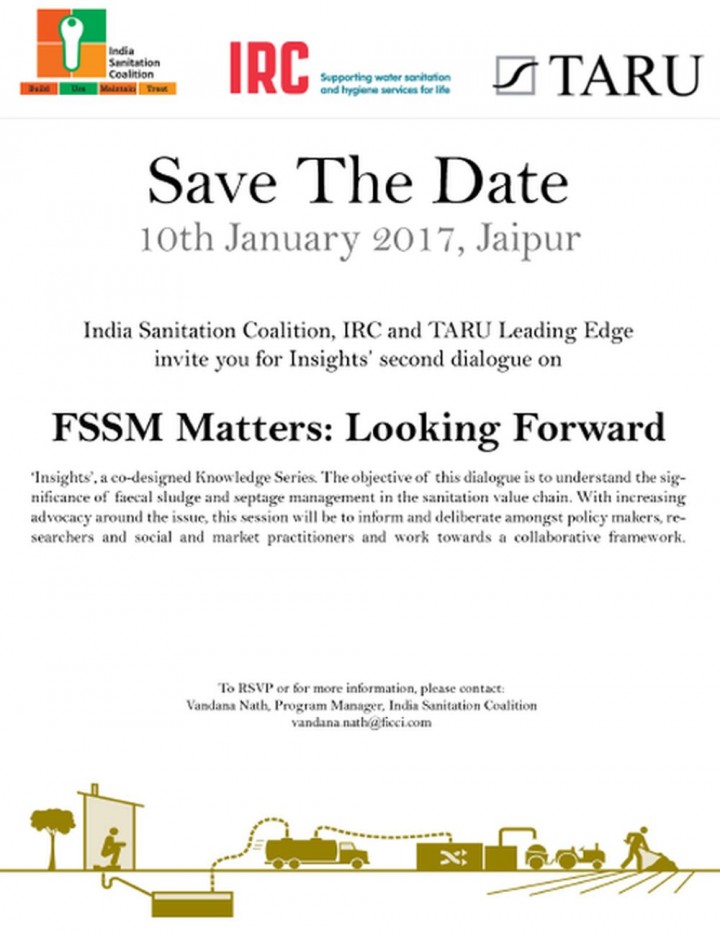 ---
Further Description / Program
Event Details to be released soon.
For further inquiries please contact vandana.nath@ficci.com
---
We got more than just a new look!
Welcome to the new website of susana.org
On 1 September we relaunched our website, using a new menu concept to improve the user experience. However, some functions are not working yet but we are working on those now. If you have any comments or suggestions please post them here on the SuSanA discussion forum. Thank you.
---