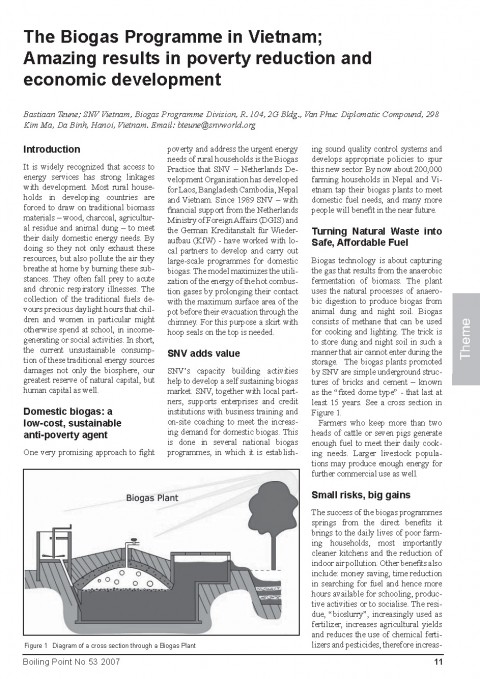 Published in: 2007
Author:
Teune, B.
Uploaded by:
SuSanA secretariat
Partner profile:
common upload
---
3040 Views
18 Downloads
Content - Summary
It is widely recognized that access to energy services has strong linkages with development. Most rural households in developing countries are forced to draw on traditional biomass materials – wood, charcoal, agricultural residue and animal dung – to meet their daily domestic energy needs. By doing so they not only exhaust these resources, but also pollute the air they breathe at home by burning these substances. They often fall prey to acute and chronic respiratory illnesses. The collection of the traditional fuels devours precious daylight hours that children and women in particular might otherwise spend at school, in income generating or social activities. In short, the current unsustainable consumption of these traditional energy sources damages not only the biosphere, our greatest reserve of natural capital, but human capital as well.
Bibliographic information
Teune, B. (2007). The Biogas Programme in Vietnam - Amazing results in poverty reduction and economic development.
Filter tags
Asia & Pacific Biogas systems English
Download