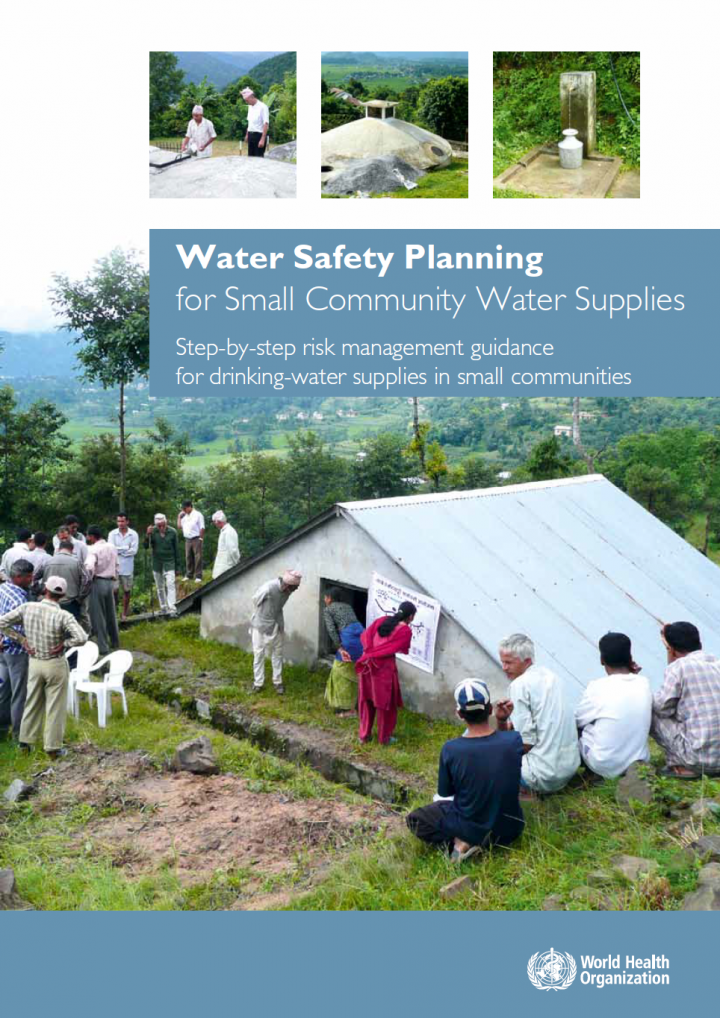 Published in: 2012
Pages: 66
Publisher:
WHO
Author:
WHO
Uploaded by:
SuSanA Admin
Partner profile:
common upload
---
739 Views
7 Downloads
The principles and practice of water safety planning are increasingly being adopted around the world as the basis for the provision of safe and clean drinking-water. This process is most pronounced in urban conglomerates where the institutional infrastructure of municipal corporations, parastatal enterprises or private utilities is conducive to their adoption.

Water safety planning has a number of unique characteristics. One of these is its adaptability to different socioeconomic settings. Another is its capacity to be effectively applied at different levels and scales.A considerable number of people in today's world have to rely on small community water supplies for their everyday basic needs, both in industrialized and in less developed countries. These communities, often in remote places, tend to lack capacities for essential management, operation and maintenance, and implementation of technical improvements.

Water safety plans provide a reliable framework for such communities to strengthen their capacities and capabilities with a focus on cost-effective management of their water supplies. The present guidance document puts water safety planning in the context of small community water supplies and provides a step-by-step approach for those charged with dealing with the everyday realities of maintaining a reliable, safe supply. It addresses members of small communities themselves, in addition to those supporting them in their endeavours to bring safe and clean water collectively to millions of people.

The International Small Community Water Supply Management Network, hosted by the World Health Organization (WHO), has made it its priority to provide tools, like this manual, that are of immediate practical use. The energy invested by the members of this Network needs due recognition. Both the WHO Water, Sanitation, Hygiene and Health programme and the Network look forward to feedback from the field on ways to further improve the manual, to be incorporated in the next edition of this text.
Bibliographic information
WHO (2012). Water Safety Planning for Small Community Water Supplies - Step-by-step risk management guidance for drinking-water supplies in small communities. WHO
Filter tags
English Guidelines and manuals Rural
Download