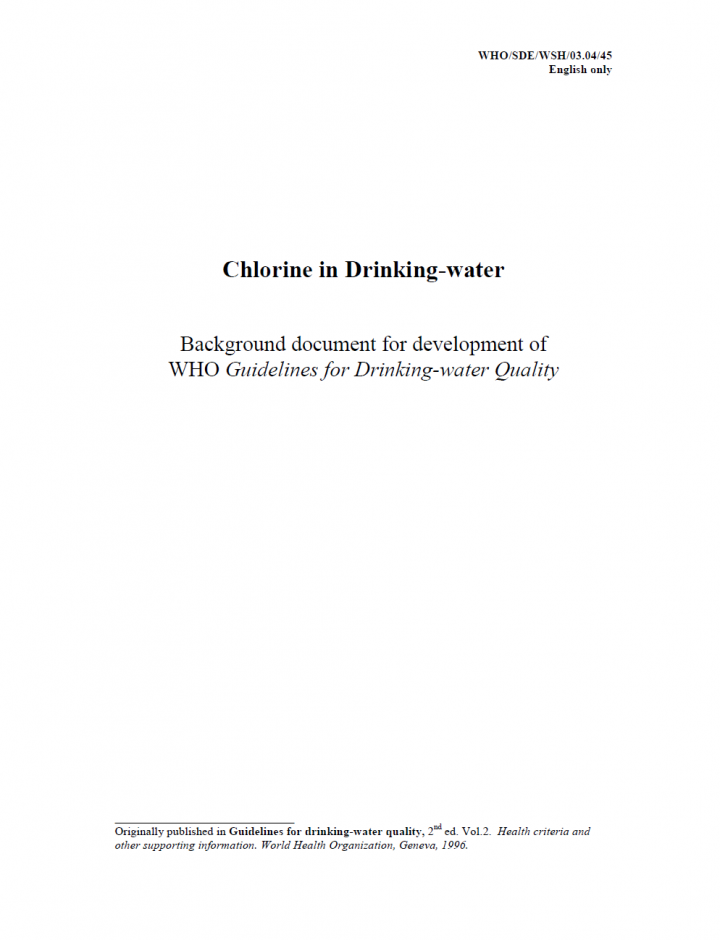 Published in: 2003
Pages: 11
Publisher:
WHO
Author:
WHO
Uploaded by:
SuSanA Admin
Partner profile:
common upload
---
42 Views
0 Downloads
One of the primary goals of WHO and its member states is that "all people, whatever their stage of development and their social and economic conditions, have the right to have access to an adequate supply of safe drinking water." A major WHO function to achieve such goals is the responsibility "to propose regulations, and to make
recommendations with respect to international health matters ...."

The first WHO document dealing specifically with public drinking-water quality was published in 1958 as International Standards for Drinking-Water. It was subsequently revised in 1963 and in 1971 under the same title. In 1984–1985, the first edition of the WHO Guidelines for drinking-water quality (GDWQ) was published in three volumes: Volume 1, Recommendations; Volume 2, Health criteria and other supporting information; and Volume 3, Surveillance and control of community supplies. Second editions of these volumes were published in 1993, 1996 and 1997, respectively. Addenda to Volumes 1 and 2 of the second edition were published in 1998, addressing selected chemicals. An addendum on microbiological aspects reviewing selected microorganisms was published in 2002.
Bibliographic information
WHO (2003). Chlorine in Drinking-water. WHO
Filter tags
English Practitioners Water (irrigation, process, other)
Download