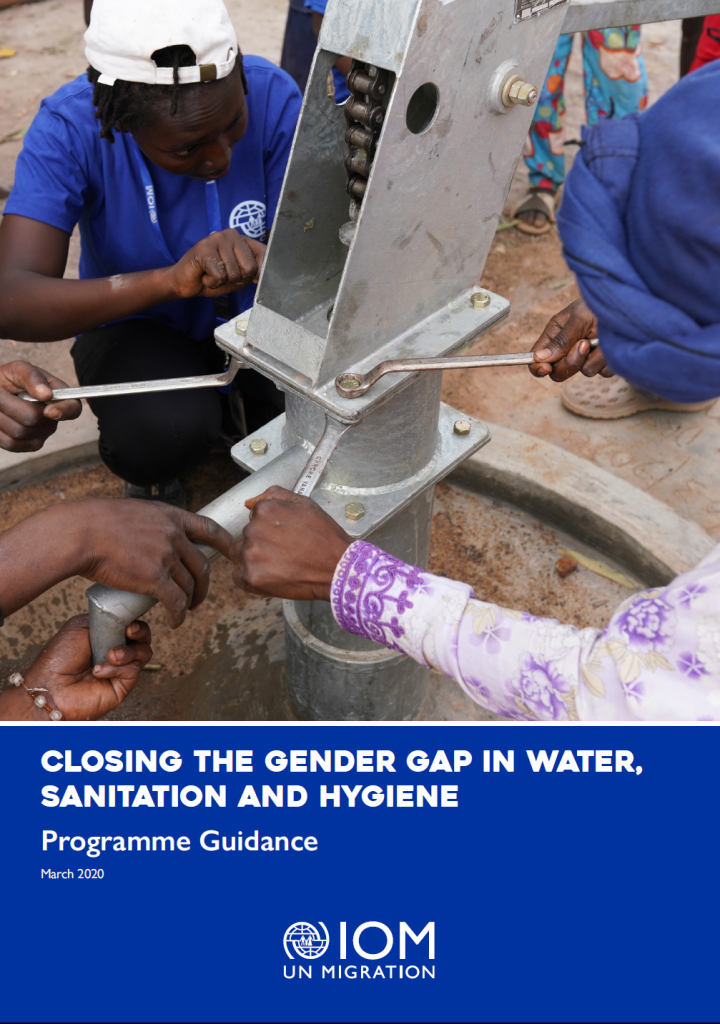 Published in: 2020
Pages: 44
Publisher:
Publisher: International Organization for Migration
Author:
Denman, K., Lipscomb, L.
Uploaded by:
SuSanA Admin
Partner profile:
common upload
---
961 Views
23 Downloads
The International Organization for Migration (IOM) is committed to the principle that humane and orderly migration benefits migrants and society. As the UN Migration Agency, IOM acts with its partners in the international community to assist in meeting the operational challenges of migration; advance understanding of migration issues; encourage social and economic development through migration; and uphold the human dignity and well-being of migrants.
RedR United Kingdom (UK) is an international charity that builds the knowledge and skills of individuals and organizations for more effective humanitarian action and acts to ensure disaster-prone communities are resilient by giving them practical life-saving skills, advice and support, which help them prepare for, respond to, and recover from natural and man-made disasters. Between 2010 and 2019, RedR UK improved the capacity of 57,726 humanitarian workers in 35 countries.

The authors of this guideline are Kate Denman and Leigh-Ashley Lipscomb. Kate is an independent researcher and trainer working in international development and humanitarian practice, specializing in gender, inclusion, gender-based violence (GBV), capacity-building, and using creative participatory practices for attitudinal and behavioral. Kate holds an MA in Education, Gender, and International Development and has worked in numerous countries, including the Syrian Arab Republic, Lebanon, India, the Bolivarian Republic of Venezuela, the United Republic of Tanzania, Sudan and South Sudan. Leigh-Ashley is a GBV specialist and humanitarian professional. Previously she was the GBV sub-cluster Coordinator in South Sudan from 2016-2017, collaborating with sub-cluster members and the Camp Coordination and Camp Management Cluster (among other clusters) to enhance implementation of the Interagency Standing Committee GBV guidelines.

This guideline was conceptualized, commissioned and guided by IOM South Sudan Water, Sanitation & Hygiene (WASH) Unit, lead by Catherine Hingley (GBV Specialist) and crucially supported by other WASH-GBV colleagues in Juba. Thanks also to the guidance and support of the South Sudan WASH Cluster and GBV Sub-Cluster at national level.
Bibliographic information
Denman, K., Lipscomb, L. (2020). Closing the Gender Gap in Water, Sanitation and Hygiene - Programme Guidance. Publisher: International Organization for Migration
Filter tags
Case studies in other formats English Gender equality Guidelines and manuals Highlight on Gender Theme Page Politicians and local decision makers Practitioners Research publications Sub-Saharan Africa
Download