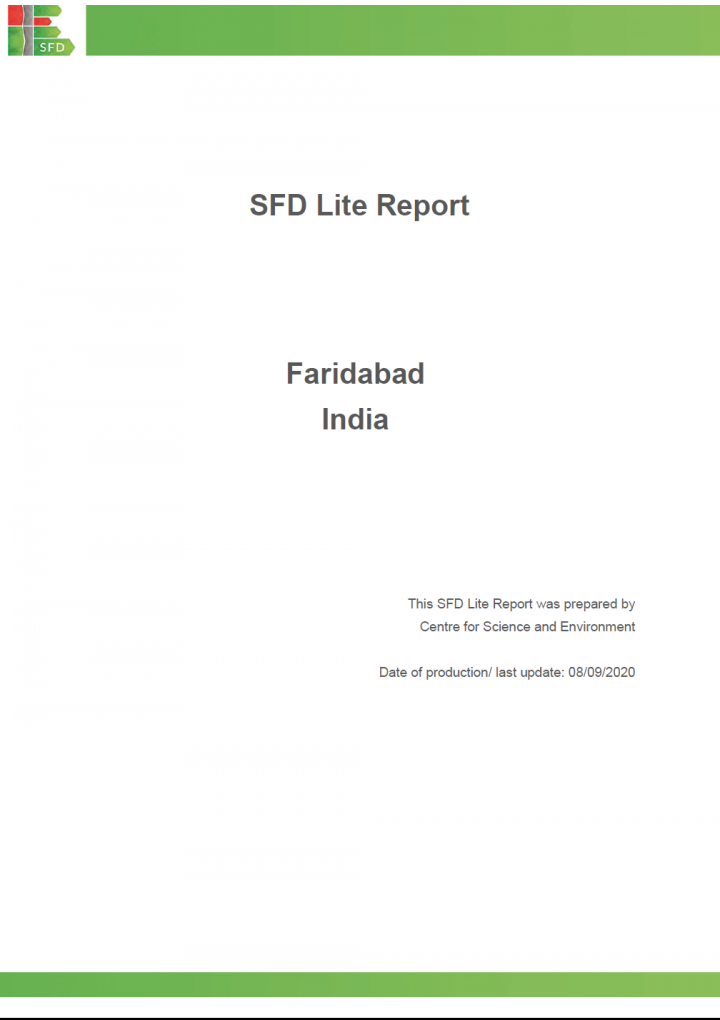 Published in: 2020
Pages: 9
Publisher:
Centre for Science and Environment (CSE)
Author:
Kaushik, N.
Uploaded by:
SuSanA Admin
Partner profile:
cewas - international centre for water management services
---
1320 Views
78 Downloads
Faridabad, the south-eastern district in the state of Haryana, was founded in 1607 AD by Sheikh Farid, the treasurer of the Mughal Emperor Jahangir, with the object of protecting the Grand Trunk Road, now called Delhi-Mathura National Highway-2 (Shershah Suri Marg). Faridabad is located at mean elevation of about 205 msl at 28.43°N 77.32°E on the plains of the river Yamuna bordered by the river to the east and Aravali hills towards the west and southwest. Yamuna is the only main river that flows through the eastern boundary of the district. Agra canal which originated in Okhla, Delhi flows through Faridabad before finally joining Banganga River.
Additional information
Faridabad District is divided into three sub-divisions viz. Faridabad, Ballabgarh, and Badkhal each headed by a Sub Divisional Magistrate (SDM). The Municipal Corporation of Faridabad (MCF) provides the urban civic services to the citizens of Faridabad City. According to the 2011 census, the population of the city was 1,414,050 and the total no. of households (HH) was 287,848 and spread across an area of 207.88 sq Km. The current population of the city is 18.33 lakhs and the total no. of households (HH) is 3,57,315 which is divided into 40 election wards. The water supplied in the city is predominantly through Raney well and tubewells. The total water supply in the city is 247 MLD with per capita water supply of 135 LPCD (KII-1, 2020).
Faridabad has a tropical steppe climate the maximum temperature in summers of 39°C and min temperature in winter less than 8°C and annual rainfall of about 542 mm (mostly June-September). Surajkund and Badkhal are two major lakes which is a major tourist attraction in the city. The risk of groundwater level in the city is low as the level ranges from 25 meters to 106 meters below ground level. In the last 27 years, it has consistently declined at an annual average rate of 0.50 mts.
Bibliographic information
Kaushik, N. (2020). SFD Lite Report - Faridabad, India. Centre for Science and Environment (CSE)
Filter tags
East Asia & Pacific English Politicians and local decision makers Practitioners SFD Report
Download