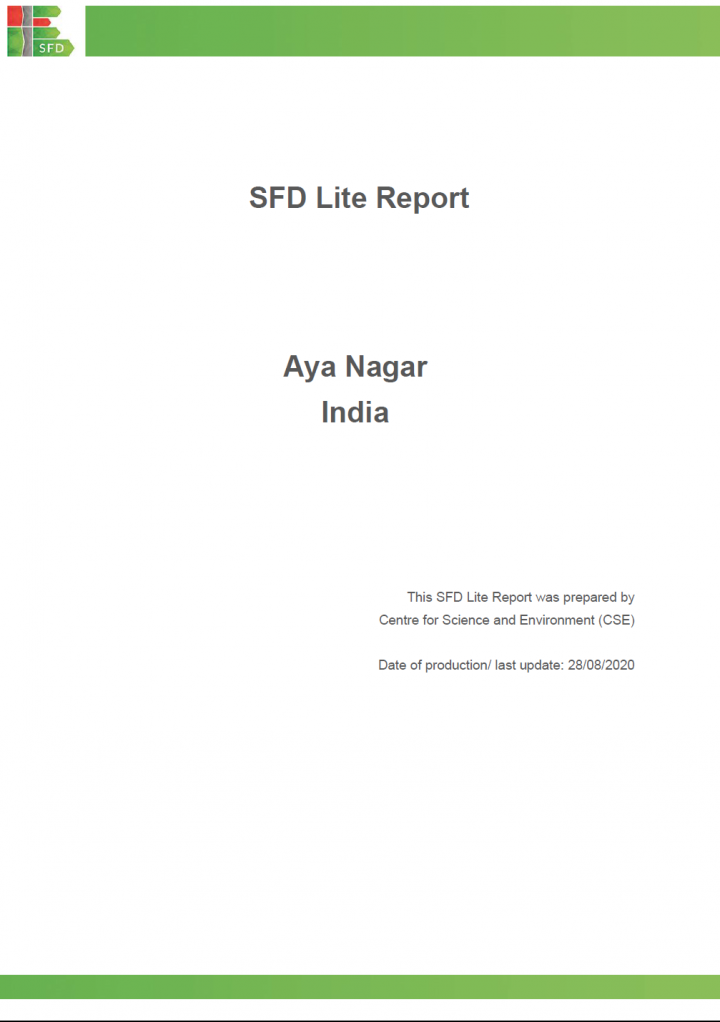 Published in: 2020
Pages: 9
Publisher:
Centre for Science and Environment (CSE)
Author:
Gupta, E.
Uploaded by:
SuSanA Admin
Partner profile:
cewas - international centre for water management services
---
1674 Views
166 Downloads
Aya Nagar is situated on the Southwestern edge of Delhi. It is the last village of Delhi on the Mehrauli Gurgaon Road which connects South Delhi with the rapidly urbanizing city of Gurgaon in the adjoining state of Haryana. The settlement is bound by government campuses, the Aravali Hills and ravines formed by an ancient river course, now dry. It is one of the few villages in Delhi which has managed to retain the original village Johar (rain water harvesting pond) but now left neglected and used as a garbage dump.
Additional information
Although Aya Nagar is part of the rural fringe of Delhi, it is today a settlement of nearly 100,000 people, half of which are the original rural inhabitants while the other half are low-income migrants from all parts of India. The new migrants have settled on the once agricultural lands of the village in an ill-planned manner and without legal sanction. In 1970-72, government intervention brought electricity and water supply facilities, and a bus terminus connecting the village to the city of Delhi.
The urban village was regularised on 29th Oct 2019 (KII-3, 2020).
Aya Nagar is located at mean elevation of about 271 msl at 28°28'19.48"N and 77° 7'58.59"E. According to census, Aya Nagar comes under ward no. 175 which includes Aya Nagar, Jona Pur, Ghitorni.
The majority of the population in Aya Nagar (99%) uses onsite sanitation systems. Only 7% of the excreta in Aya Nagar is safely manged, leaving 93% unsafely managed. This SFD Light Report was prepared by the Centre for Science and Environment India (CSE).
Bibliographic information
Gupta, E. (2020). SFD Lite Report - Aya Nagar, India. Centre for Science and Environment (CSE)
Filter tags
East Asia & Pacific English Politicians and local decision makers Practitioners SFD Report
Download