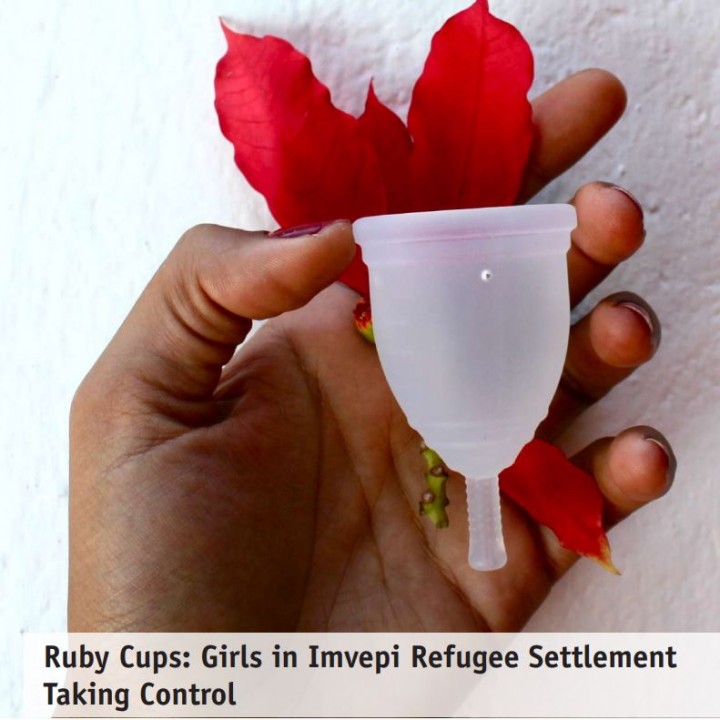 Published in: 2018
Pages: 26
Publisher:
CARE International, Kampala, Uganda
Author:
CARE International and WoMena
Uploaded by:
Marianne Tellier
Partner profile:
WoMena
---
677 Views
8 Downloads
---
Location of library entry
The Menstrual Hygiene Management pilot was conducted among 80 refugee women and girls, aged 15-30 years in Imvepi refugee settlement over four phases, namely (1) exploration, sensitization and training of trainers, (2) trainer trial period, (3) beneficiary training, and (4) menstrual cup (MC) trial period of beneficiaries and final evaluation. In addition to the fact that female received specialized training to become trainers, Role Model Men were also included in the training. Monthly evaluations were conducted during the 3-month pilot; between April and July 2018. End-line evaluation visit took place in July 2018. Findings: results from the base-line indicated that participants lacked the essentials to manage their menstruation safely and with dignity; 87% of recipients reported using the MC consistently throughout the 3-month trial period; the end-line questionnaire showed 94% of users were very satisfied with the comfort of using the MC; users reported getting over the initial fear of using the MC after a few cycles; male and community involvement showed to be an integral component of the success of users adopting the MC. Respondents report having more confidence to attend school, community, and socio-economic activities while using the MC, as compared to an alternative method; users also reported the MC requires less water for cleaning as it requires 1 litre of water, compared to 15 litres of water for cleaning the reusable methods; self-reported adherence to safe care and user guidelines was high among participants, with correct cleaning, hand washing and storage procedures reported; access to privacy for inserting and emptying the MC and access to soap were reported as the main challenges related to MC use.
Additional information
Report about the menstrual cup (MC) pilot implementation project in Imvepi Refugee Settlement by CARE International and WoMena Uganda.
Bibliographic information
CARE International and WoMena (2018). Ruby Cups: Girls in Imvepi Refugee Settlement Taking Control. CARE International, Kampala, Uganda
Filter tags
Camps (emergency or longer term) English Sub-Saharan Africa
Information on external sites
Download