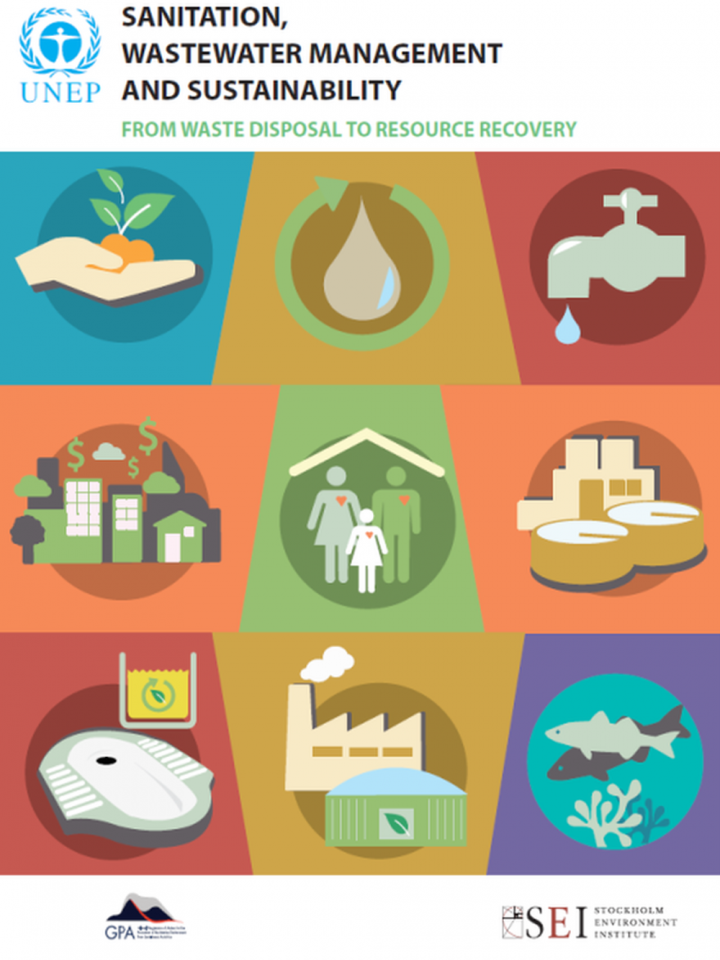 Published in: 2016
Pages: 148
Publisher:
Nairobi and Stockholm: United Nations Environment Programme and Stockholm Environment Institute, ISBN: 978-92-807-3488-1
Author:
Andersson, K., Rosemarin, A., Lamizana, B., Kvarnström, E., McConville, J., Seidu, R., Dickin, S. and Trimmer, C.
Uploaded by:
SuSanA Admin
Partner profile:
Stockholm Environment Institute
---
20070 Views
958 Downloads
Few areas of investment today have as much to offer the global shift towards sustainable development as sanitation and wastewater management.1 Gaps in access to decent, functioning sanitation are clear markers of inequality and disadvantage. Unsafe management of excreta and wastewater expose populations to disease,
and degrade ecosystems and the services they provide. At the same time, there is growing recognition that societies can no longer afford to squander the water, nutrients, organic matter and energy contained in
sanitation and other wastewater and organic waste streams. These resources can, and should, be safely recovered and productively reused. In fact, the vision of resourceefficient, circular economies is unachievable without radical change in how we manage wastewater, excreta and other biomass waste. This book discusses how this radical change might take shape. It distils some of the latest thinking and experiences on how to make sanitation and wastewater management more sustainable; and on how they can contribute to broader societal sustainability. In particular, it focuses on the idea of sanitation and wastewater management as resource management functions: as ways of keeping valuable resources available for productive uses that support human wellbeing and broader sustainability.
Bibliographic information
Andersson, K., Rosemarin, A., Lamizana, B., Kvarnström, E., McConville, J., Seidu, R., Dickin, S. and Trimmer, C. (2016). Sanitation, Wastewater Management and Sustainability: from Waste Disposal to Resource Recovery. Nairobi and Stockholm: United Nations Environment Programme and Stockholm Environment Institute, ISBN: 978-92-807-3488-1
Filter tags
English Food security and productive sanitation (WG5)
Download