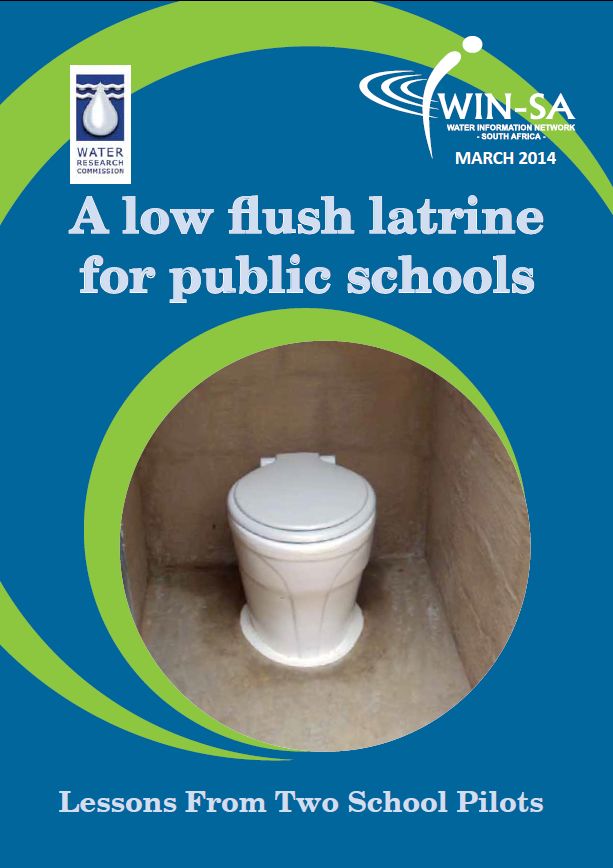 Published in: 2014
Publisher:
WRC Research Report 2198/1/13: Developing A Low Flush Latrine For Application In Public Schools, by Partners in Development, Water Research Commision (WRC), South Africa
Author:
Mwale, J.
Uploaded by:
SuSanA secretariat
Partner profile:
common upload
---
3355 Views
73 Downloads
---
Location of library entry
Content - Summary
Pour flush and low flush sanitation systems bridge the gap between on-site dry sanitation and full waterborne sanitation sustainably. Using a small amount of tap water or grey water (1-2.5?) to flush, a pour system can terminate in a simple soak away. This overcomes the problems involved with laying sewers to widely spaced rural homes or tightly spaced informal settlements, represents an large saving of water over regular waterborne sewage – a loss which is compounded if hardware begins
to leak -- and provides a number of the benefits of a flush toilet.
While pour flush technology is used widely in Asia, it had not been tested in South Africa, and trials with low flush systems had mixed success.

The Water Research Commission has developed two new innovations in this regard:
• The pour flush pedestal which uses a minimum 1L to flush
• The low flush pedestal, based on the pour flush design which uses a 1.5L flush

The pour flush system was tested successfully in the field at 20 private homes and at a crèche. However, in order to succeed in an institutional setting such as a school or public ablution facility, the technology would need to include a cistern so that users would not be required to fill buckets in order to flush. This prototype, called the low flush system, was developed, and tested by the WRC.
Bibliographic information
Mwale, J. (2014). A low flush latrine for public schools - Lessons from two school pilots. WRC Research Report 2198/1/13: Developing A Low Flush Latrine For Application In Public Schools, by Partners in Development, Water Research Commision (WRC), South Africa
Filter tags
English Schools Sub-Saharan Africa
Download