Purpose
To join hands with India's leading exhibitors as Knowledge Partners in their maiden toilet exposition
Activities
INDIAN TOILET SANITATION EXPO AND CONFERENCE is India's First International Exhibition, Conference, B2B Networking on Indian Toilet Sanitation Expo / Conference is organised by Exhicon Group, India. Exhicon has decided to conduct a three-day exposition at Messe Global, Laxmi Lawns in Pune from 12th May to 14th May 2023. Exhicon wanted us to be their Knowledge Partner and assist in conducting parallel sessions on toilet and sanitation related matters.
Indian Toilet Association has accepted the invitation and has decided to participate in the three-day event in Pune, India. We are now preparing the background materials for the event and are simultaneously getting in touch with prospective visitors, participants from the business sector and interested speakers.
Images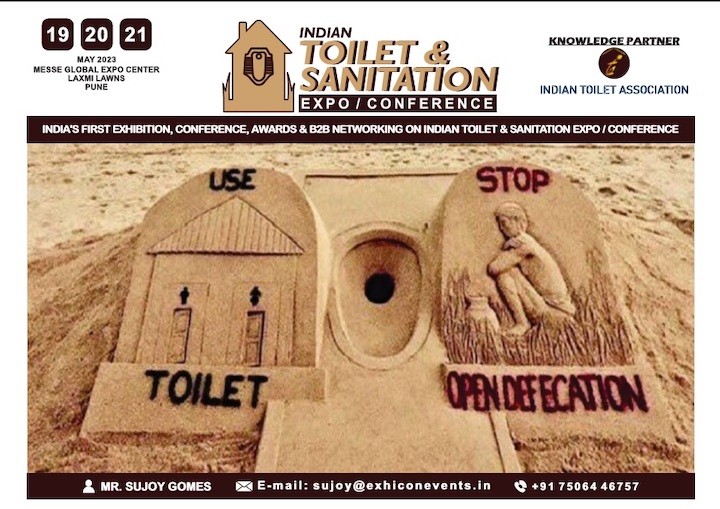 Image: Indian Toilet Association as Knowledge Partner in Indian Toilet & Sanitation Expo May 2023 &copy EXHICON Group - EXHICON Group India
Countries of activity
Location of main activity
Objectives
The National Sample Survey Office (NSSO) in 2015 showed that more than half of India's rural population (52.1%) was defecating in the open. This was a huge challenge for the Swachh Bharat Mission. The Central Government went on a war footing since and in 2019-20 the National Annual Rural Sanitation Survey showed that only 0.8% of the population in rural India did not have toilets and practiced open defecation.
This toilet crusade had also created a huge demand for toilet products and accessories across the country. Many households may have bought products that have been manufactured locally which may not be up to the specified quality. These households may turn out for refurbishing their toilets with quality products sooner or later. Hence the need to look at toilet beyond the four walls of the toilet and to look at the future for more decentralised sewage treatment plants in small towns, integration of bio-gas with toilets in rural areas, and a whole lot of innovations. The Toilet construction, maintenance, infrastructure and accessories market has opened up like never before in India.
There is also a felt need for educating people from all sections of the society in matters related to toilets, sanitation, water usage, hygiene and public ethics.
Indian Toilet Association's main objective is to educate people in sanitation related matters and therefore this joint effort with Exhicon will help us kick-start our activities.
Contact information
P. UDAY SHANKAR
Login to see the e-mail-adress of the contact person.
RAMALEKSHMY.S
Login to see the e-mail-adress of the contact person.
Filter tags
Behaviour change Biogas systems Capacity development Cities Community sanitation Composting, vermicomposting (solid waste), composting toilets Container based systems (CBS) Decentralised wastewater treatment (e.g. DEWATS) Educators Enabling environment and institutional strengthening Energy: biogas Energy: fuel (liquid or solid) Faecal sludge treatment processes Faeces or faecal sludge Fertiliser Fundamental research and engineering Health and hygiene Local NGO Market development Operation, maintenance and sustainable services Peri-urban Political processes and institutional aspects Practitioners Private sector, including social enterprises Product design and engineering Public awareness, advocacy and civil society engagement Renewable energies and climate change Rural Rural areas Schools South Asia Specific to one or several countries Technology comparisons Toilets or urinals (user interface) Treatment of faecal sludge Urban (entire city) Urban informal settlements (slums) Urine Urine diversion dehydration toilets (UDDTs) WASH and nutrition Water (irrigation, process, other)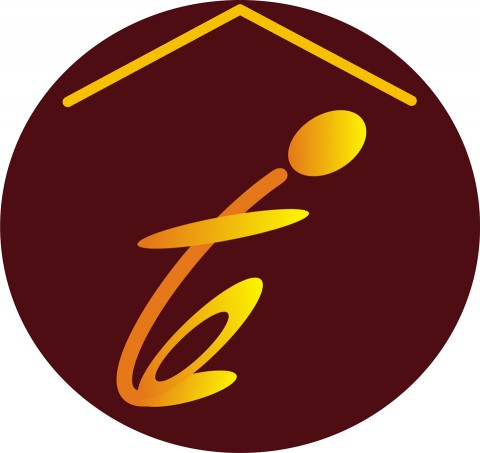 INDIAN TOILET ASSOCIATION
COIMBATORE
India
---
---
Uploaded by:
Uday Shankar .P (udayshankar)