Purpose
To discuss Faecal Sludge Management in the Indian context
Activities
Under the umbrella of the SuSanA Indian Chapter, the India Sanitation Coalition in partnership with SuSanA, held a three-week thematic discussion on Faecal Sludge Management in the Indian context.

As India strives for a "Swachh Bharat" (clean India) Faecal Sludge Management (FSM) has become a common term, although no fixed definition is in place. In urban India, septic tanks are common in non-sewered areas. It is estimated about 38% households in urban centres are connected to a septic tank. In rural areas, about 14.7% are. Additionally, pit toilets with a designed life of 7-8 years need regular emptying and these are being built at a fast pace under SBM. Thus, the problem of FSM will only grow in the future necessitating creative and new solutions.

With this Thematic Discussion Series (TDS) the SuSanA India Chapter in cooperation with India Sanitation Coalition would like to draw attention to the issue of FSM in India. A lot of information has already been given and discussed. The aim of the TDS is to summarize the different views on FSM from international level to local realities in India. With the upcoming conference FSM4 happening in Chennai in February 2017, this discussion should lead to a solid baseline of information about the understanding of FSM in India.

The discussion ran from 10th January - 30th January 2017 with the following topics:

1) FSM beyond awareness and tools, led by Antoinette Kome of SNV (10th-16th Jan)

2) Creating systems for whole cities- City sanitation planning and the role of FSM in the case of India with Dirk Walther from GIZ Project SNUSP (17th- 23rd Jan).

3) Engaging the private sector in FSM led by India Sanitation Coalition (24th-30th Jan)


India Sanitation Coalition created two videos (please see links section below) about the context of FSM in India and private engagement opportunities:

- Vandana Nath on FSM in India

- Shipra Saxena on private engagement in FSM


The full forum discussion and a synthesis document can be found in the links section below.
Countries of activity
Location of main activity
Filter tags
Asia & Pacific Emptying and transport (non sewered) Faecal sludge treatment processes Specific to one or several countries Treatment of faecal sludge
Links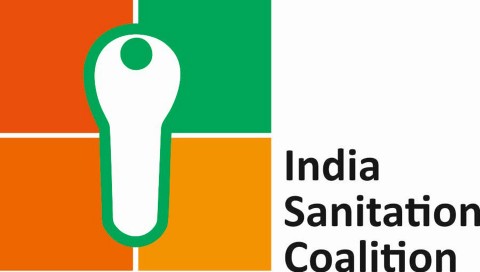 India Sanitation Coalition
New Delhi
India
---
---
Uploaded by:
India Regional Chapter Coordinator (IndiaChapterCoordinator)