Purpose
To provide sanitation for all through an integrated model that addresses both the demand and supply side of the sanitation challenge
Activities
FINISH Mondial is the scaling of successful FINISH programmes in India and Kenya, which uses a multi-stakeholder approach to involve the entire value chain in sanitation. By (1) raising awareness on and creating a demand for sanitation amongst end-users; (2) mobilising the supply and reuse business of sanitation and (3) integrating local financial resources. (4) Collaboration with government and development partners allows for scaling. As a result, we are improving quality and safety of sanitation services, reducing the price of these services and ensuring proper disposal of the waste produced. FINISH Mondial focuses on building local capacities in facilitating sanitation loans, sanitation business development, and the construction of safe sanitation systems. FINISH Mondial emphasizes each of the four Diamond domains equally in developing local sanitation markets for inclusive scale in Bangladesh, Ethiopia, India, Kenya, Tanzania and Uganda.
Images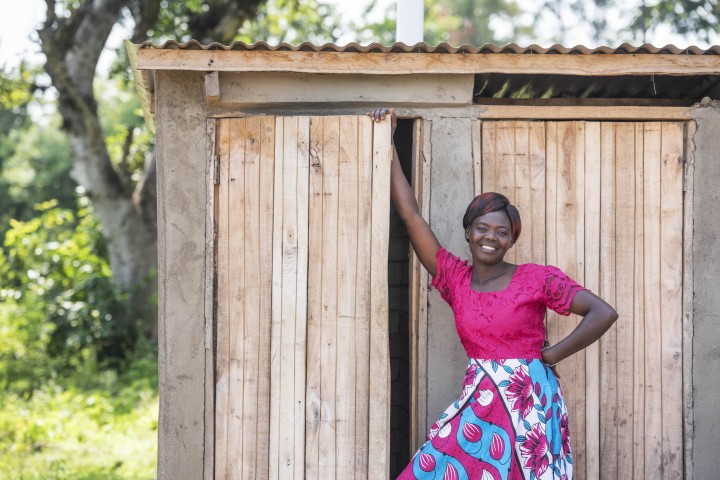 Image: FINISH in Kenya
Countries of activity
Location of main activity
Objectives
In Phase 1 of FINISH Mondial we set the stage in terms of partner and area selection and partially in terms of results to reach 27.6 million people across 6 countries by building 5.5 million safe sanitation systems (by 2025). At the same time containing and recycling 1 million tonnes of faecal sludge. This will be done through leveraging €40 million in grants and €630 million in sanitation investments.

FINISH Mondial activities are focused on building local capacities and enabling circular economies related to safe sanitation thus, ensuring sustainability beyond launch phases. Similarly, FINISH programme countries depend on each other for innovation and local knowledge sharing.
Further information
Impact of Phase 1:
• Local Bottom of the Pyramid sanitation market development in Uganda, Ethiopia, Bangladesh and Tanzania;
• Inclusive scale in Kenya. i.e.5,000 of new improved sanitation systems installed, financed through loans (SACCOs, MFIS), €1.9M worth sanitation investments will be realised;
• Inclusive scale in India through support to financing of the commercial the Sanitation Impact Bond pilot, €2.7M worth sanitation investments will be realised;
• Develop FINISH Mondial PPP towards 2030 including strategic partnership building FINISH Mondial, development of FINISH Mondial results framework, Learning for results and communicating results;
• PPP Governance set-up.

Partners:
Aqua for All, Amref Flying Doctors, Netherlands Ministry of Foreign Affairs (DGIS).
Contact information
Lauren Pope
Login to see the e-mail-adress of the contact person.
Valentin Post
Login to see the e-mail-adress of the contact person.
Filter tags
Biogas systems Capacity development Composting, vermicomposting (solid waste), composting toilets Dutch government East Asia & Pacific Enabling environment and institutional strengthening Europe & Central Asia Faecal sludge treatment processes International NGO Market development Operation, maintenance and sustainable services Other funding source or unspecified Political processes and institutional aspects Specific to one or several countries Sub-Saharan Africa Toilets or urinals (user interface) Treatment of faecal sludge Treatment of wastewater or greywater
Links