Purpose
Setting-up TAKE-a-STAKE Fund for SMEs in WASH and linked sectors
Activities
With support of WASTE, the TAKE-a-STAKE Foundation aims to set-up a new Impact Investment Fund for SMEs in the water, sanitation, waste and linked sectors (eg. renewable energy, agriculture, health) in developing countries and emerging markets, starting initially in Kenya, Uganda and India and expanding to other countries later. These companies are complementary to utilities and centralised solutions and can serve especially also the last mile, low income and marginalised communities.

Within the diverse SME segments, TAKE-a-STAKE targets so called Small and Growing Business (SGBs) that can play a much larger role to strengthen the sustainable growth of local economies and generate jobs in low-income communities. But SGBs lack access to capital, even if having a good track record.

TAKE-a-STAKE would offer a mix of investment instruments raised from public and private entities: TAKE-a-STAKE will also mobilise co-investments via collaborations with local and international financial institutions and banks. In addition, TAKE-a-STAKE will offer enterprises much needed capacity building.

Further on TAKE-a-STAKE, collaborates with the FINISH (Financial Inclusion in Sanitation & Health) programme. In the FINISH program, WASTE and TAKE-a-STAKE bundle forces.
Images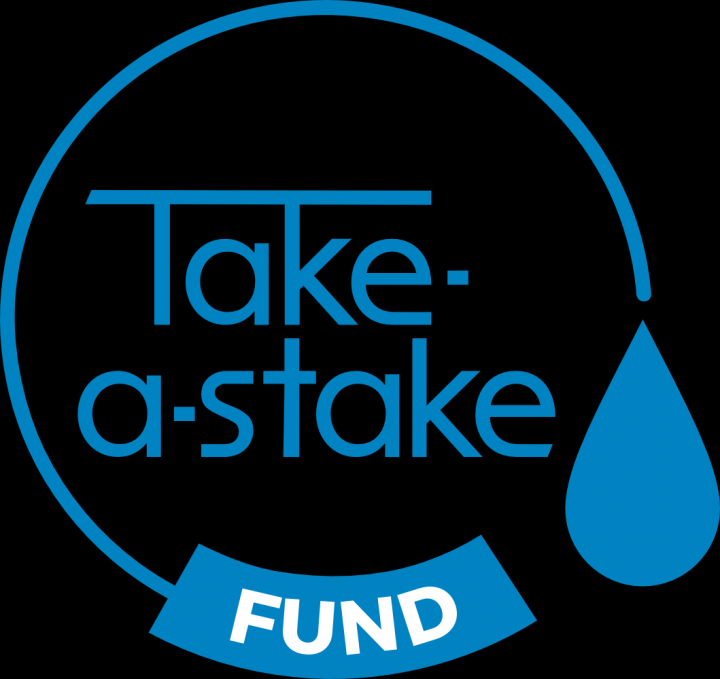 Image: Take-A-Stake &copy n/a
Countries of activity
Location of main activity
Objectives
Mobilising investments in SMEs to strengthen and upscale the supply & value chain of water and sanitation services, resulting in more and better quality of products and services. At the same time, these SMEs will contribute to regional economic growth and employment.

Impact:
• Stakeholders alignment and building partnerships (international and local support structures for TAS) to strengthen the enabling environment;
• Strengthening the supply chain via investments in about 200 SGBs across Kenya, Uganda and India;
• Contribution of the investees to various SDGs with focus on SDG 6, impacting about 10 million people in Kenya, Uganda and India;
• Aim to leverage 100 M Euro in the fund from public and private investors, on international and local level + co-investors;
• Generated employment opportunities in enterprises.
Filter tags
Asia & Pacific Sub-Saharan Africa