Purpose
Using an alternative water resource for irrigation
Activities
To implement our initiative we first conducted several training workshops for school students in a certain school, the training included topics on team building, conflict resolution and finally a special training lectures on the concept of water reuse and Grey water. After finishing training we located the site Grey water system will be built (beside water cycle) to transport water from sinks into a special system in order to filter and use it for irrigation.
Images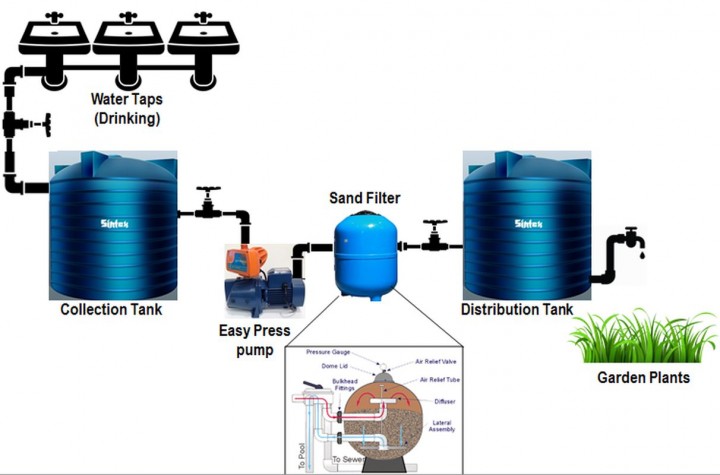 Image: Schematic design of the Grey water system used for the project.
Location
Objectives
1. Raise awareness among rural communities about Greywater reuse
2. Using an alternative water resource for irrigation
3. Decrease the amount of wastewater in septic tank
4. Increase awareness on the importance of water reuse to fight climate change
Further information
This project is sustainable because of no need for regular maintenance, first time installation requires financial aid and then there is no need for large amount of money, only for purchasing Chlorine for final tank purification.
Contact information
Mohammad Mustafa Jaber
Login to see the e-mail-adress of the contact person.
Filter tags
Greywater or wastewater Jordan Local NGO Middle East & Nothern Africa Other Other funding source or unspecified Public awareness, advocacy and civil society engagement Schools Specific to one or several countries Treatment of wastewater or greywater Water (irrigation, process, other)
Links