Purpose
Development and demonstration of a comprehensive WASH in schools model at secondary schools in Bangladesh, and promotion of an inclusive WASH learning environment for girl students at secondary schools in 2 upazilas.
Activities
Water, sanitation and hygiene (WASH) in schools is integral to the educational experience, the development of intellectual abilities and the sound health of a student. This is particularly crucial for adolescent girls in secondary school, who have to deal with menstruation in school settings ill-equipped to provide girls with the knowledge, facilities and privacy needed during this time.

WASH in Schools project is designed to demonstrate a comprehensive WASH in schools model at secondary schools in Bangladesh. Under this learning initiative WaterAid will develop a comprehensive mechanism to promote a WASH inclusive learning environment for girls' student of secondary schools at 2 selected upazilas.

Activities include:

• 12 Improved toilets installed at schools.
• 24 existing school toilets renovated to become inclusive sanitation facilities.
• 36 Handwashing facilities installed at schools.
• 78 Hygiene Promotion campaigns organised at schools.
• 390 Menstrual hygiene management sessions organised at schools to promote MHM amongst adolescent girl students.
• 390 Hygiene promotion sessions organised at schools.
• 24 workshops with duty bearers at schools, including the school teachers, school management committees and the education authority.
• 12 conventions at national, district and sub-district levels to promote WASH in schools.
• 11 drinking water supplies installed at schools.
• 32 school drinking water supplies rehabilitated.
Countries of activity
Location of main activity
Objectives
1. 2,520 students gain access to safe water at schools/madrasas.
2. 7,272 students gain access to inclusive sanitation at schools/madrasas.
3. 6,840 students gain access to handwashing facilities at schools/madrasas.
4. 100% of students' awareness is raised on the importance of handwashing with soap.
5. 100% of girl students' awareness is raised on menstrual hygiene management.
6. School WASH O&M guideline developed and endorsed by local education authorities.
7. 100% of educational institutes have an O&M fund.
8. Department of secondary and higher education adopts Wash in Schools model for replication.
Contact information
Connie Benjamin
Login to see the e-mail-adress of the contact person.
Filter tags
Community sanitation East Asia & Pacific Educators Health and hygiene International NGO Other funding source or unspecified Schools Specific to one or several countries Toilets or urinals (user interface)
Links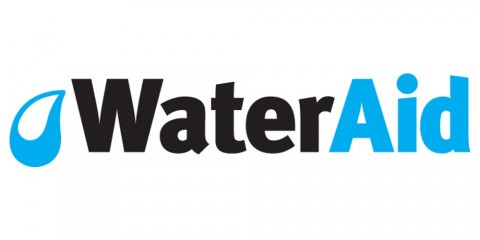 WaterAid
London
United Kingdom
---
---
Uploaded by:
SuSanA secretariat