Purpose
Research to improve successful long term service delivery from community scale sanitation service systems in Indonesia by focusing on governance.
Activities
'Community Sanitation Governance' is a 3-year research project investigating effective governance for successful long-term operation of community scale wastewater systems in Indonesia. For this project, governance means the financial, stakeholder, organizational, regulatory, and technical support necessary for successful, long-term service delivery.

The research is led by the Institute for Sustainable Futures (ISF) at University of Technology Sydney (UTS), and supported by the Australian Development Research Awards Scheme (ADRAS) to run from 2014-2016. The research is undertaken in partnership with the Government of Indonesia Ministry of National Development Planning (BAPPENAS), in collaboration with BORDA Germany, the Overseas Development Institute (ODI), AKSANSI (Association for Community Based Sanitation Organisations in Indonesia) and the Center for Policy Regulation and Governance at Universitas Ibn Khaldun Bogor (UIKB).
Countries of activity
Location of main activity
Objectives
The project will support safe and on-going service of human excreta and other domestic wastewater. For this project, service means long-term collection, treatment, storage, reuse and/or disposal of wastewater.

This project seeks to support those who are responsible for the 8,000 local scale systems in Indonesia in place now and planned for the next five years. It will do this by:
◾Investigating and clarifying the legal position and normal practices around asset ownership and transfer, and explore what that means for who can and does contribute to operation and maintenance
◾Investigating what is currently known about the performance of these systems by assessing and mining existing data
◾Exploring how the costs of centralized wastewater infrastructure and service provision compare with community scale systems
◾Investigating and proposing, with our partners, a menu of different long-term structures and institutional arrangements that could deliver effective management for long term services
Contact information
Cynthia Mitchell
Login to see the e-mail-adress of the contact person.
Filter tags
Australian government Cities Community sanitation Decentralised wastewater treatment (e.g. DEWATS) East Asia & Pacific Enabling environment and institutional strengthening Operation, maintenance and sustainable services Political processes and institutional aspects Practitioners Rural areas Specific to one or several countries University, education or research institution Urban (entire city)
Links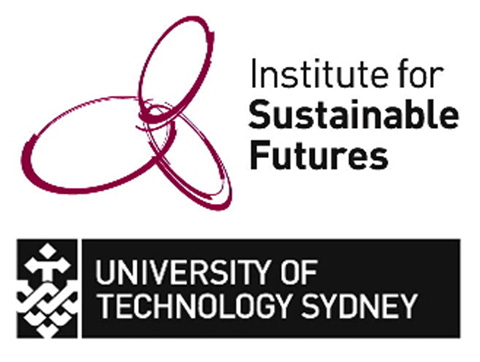 Institute for Sustainable Futures - University of Technology Sydney
Ultimo
Australia
---
---
Uploaded by:
danijela milosevic (milli)