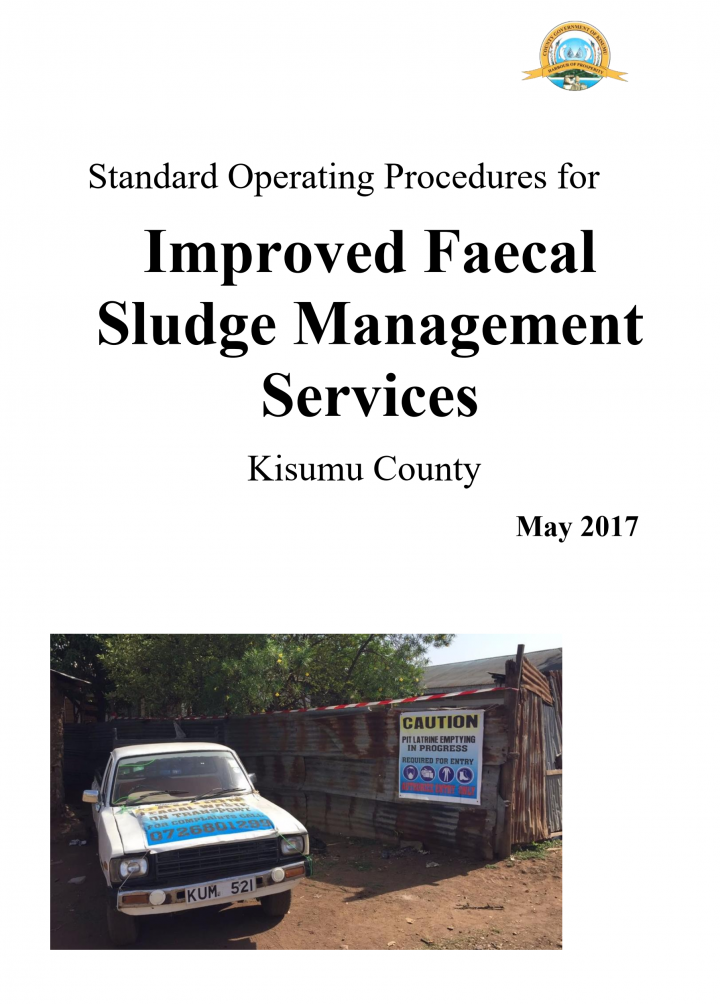 Published in: 2017
Pages: 39
Publisher:
WSUP
Author:
WSUP
Uploaded by:
SuSanA secretariat
Partner profile:
common upload
---
759 Views
44 Downloads
Faecal sludge management (FSM) involves the collection, transport, safe treatment and disposal of the full contents of an on-site sanitation system e.g. a pit latrine, or a septic tank. To manage the contents appropriately; the sludge, the water and the solid waste within the containment system must be appropriately treated and disposed of.
In Kisumu, approximately 75% of household sanitation systems are pit latrines, yet services that exist to service these pits have previously been unregulated.
The aim of this document is to specify Standard Operating Procedures (SoPs) developed by Kisumu Public Health Office (PHO) and Water and Sanitation for the Urban Poor (WSUP) for Improved Faecal Sludge Management Services. In the current absence of policies and legislation specifically for pit latrine emptying services and faecal sludge management; these guidelines serve as an interim statement of required standards that are expected to improve and evolve over time.
Bibliographic information
WSUP (2017). Standard Operating Procedures for Improved Faecal Sludge Management In Kisumu County. WSUP
Filter tags
English Guidelines and manuals Import to Sanitation Workers Platform Peri-urban Sub-Saharan Africa
Download