Purpose
To improve access to safe and adequate sanitation
Activities
Improving access to sustainable sanitation and hygiene

Context
Safely managed sanitation and hygiene are a human right and were included in the 2030 Agenda as one of the global Sustainable Development Goals, SDG 6.2. Protecting water resources by means of safely managed wastewater treatment is also part of this agenda (SDG 6.3).

According to the World Health Organization (WHO) and the United Nations Children's Fund (UNICEF), some 4.2 billion people worldwide do not have access to safely managed sanitation. More than 600 million schoolchildren do not have adequate toilet facilities and 1.5 billion people rely on services in medical centres which lack basic sanitation. According to UNICEF, at least 1,000 children under the age of five die every day of diarrhoeal disease caused by contaminated drinking water, lack of sanitation and poor hygiene. In many places, the Covid-19 pandemic is exacerbating these problems.

Access to sustainable sanitation has scarcely improved worldwide in the last 20 years, which is why the issue is now a top priority of development policy. Untreated urban and industrial wastewater continues to present a global challenge. In Latin America and the Caribbean, it is estimated that up to 80 per cent of household and industrial wastewater is discharged untreated into the environment – with fatal consequences for people and nature.

The reasons for this are manifold. The financial resources required to build and operate sanitation and wastewater treatment facilities are frequently lacking. Often, responsibilities are not clearly defined and the necessary sanitation standards are either not in place or not implemented. In many cases, concepts aimed at creating incentives for private investment are not applied. In addition, in many places the skills required to correctly install, operate, rehabilitate and maintain facilities, treat the wastewater and manage the facilities over the long term are absent.
Images

© 2019 • •
Logo of Sanitation for Millions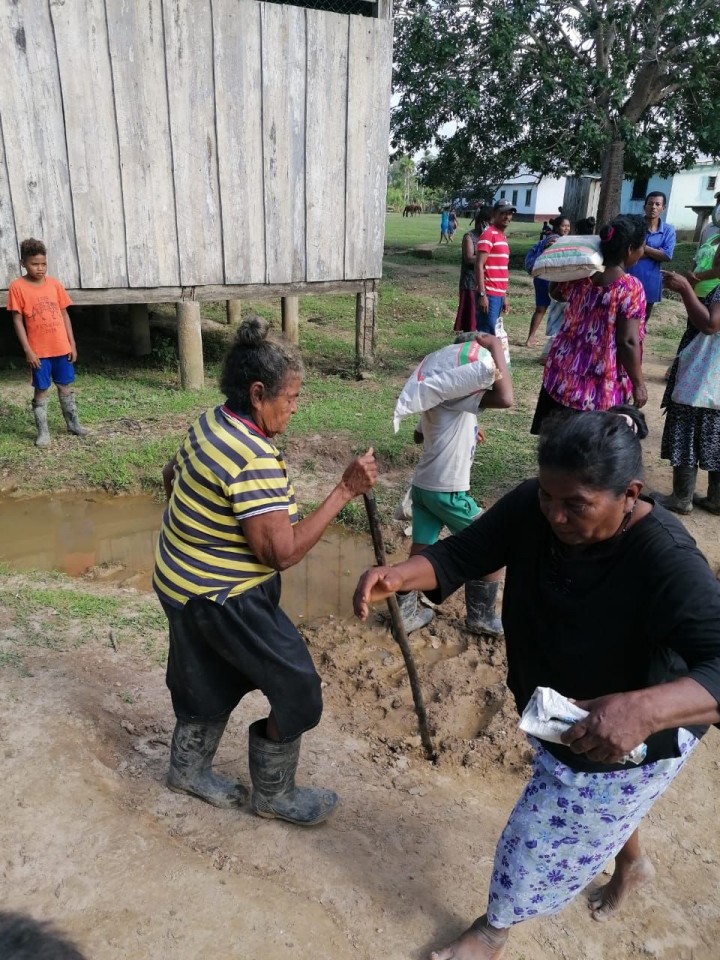 © • • GIZ / Project Pana Pana
People from the indigenous community in La Mesquite, Honduras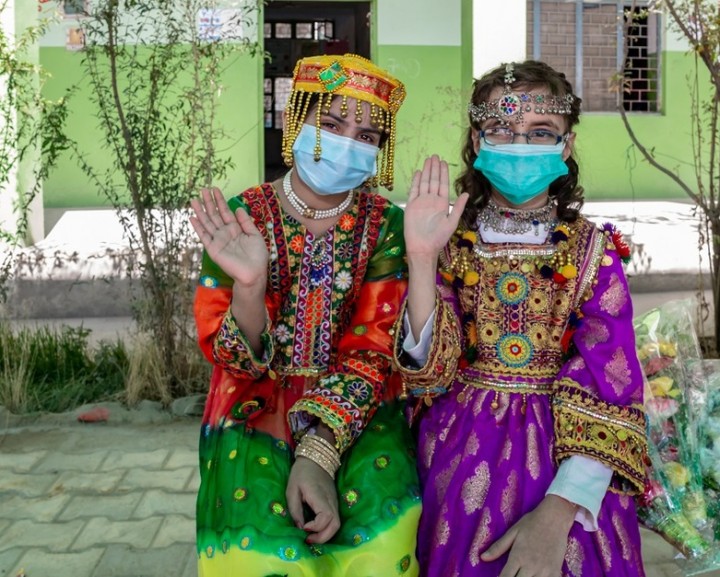 © • • GIZ / BRSP
Girls students at the Global Handwashing Day, Pakistan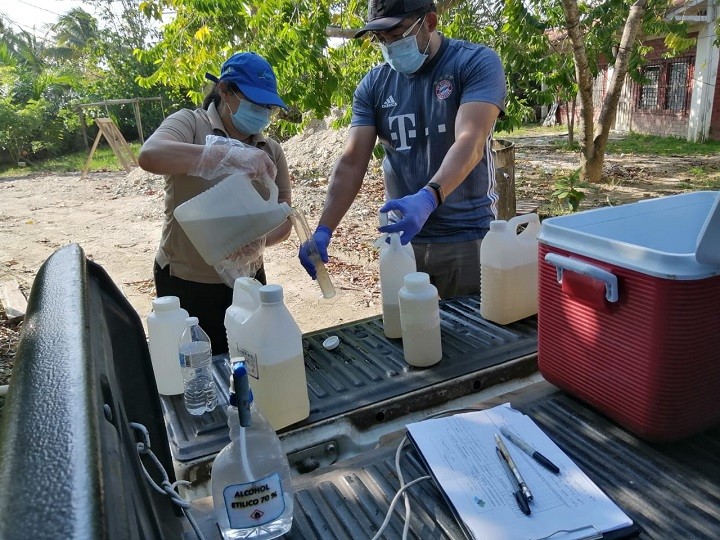 © • Ramón Castellano • GIZ
Sampling and analysis of waste water in Omoa by the Centro de Estudios y Control de de Estudios y Control de Contaminantes (CESCCO), Honduras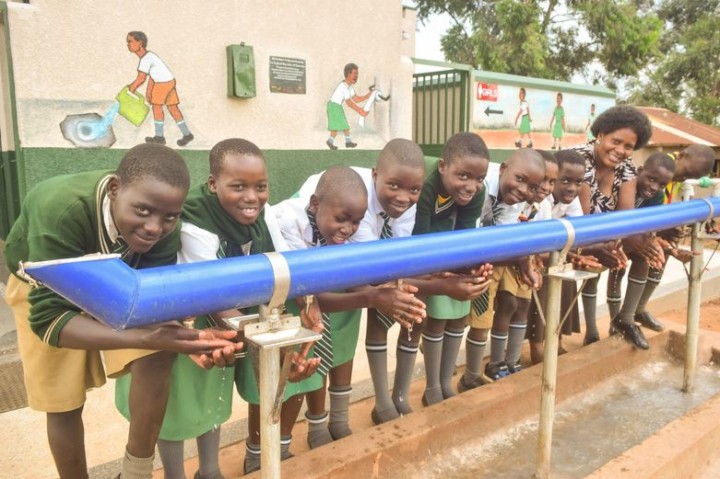 © 2019 • • GIZ / Fenon Events
Handwashing routines at a group handwashing facility Gabba, Uganda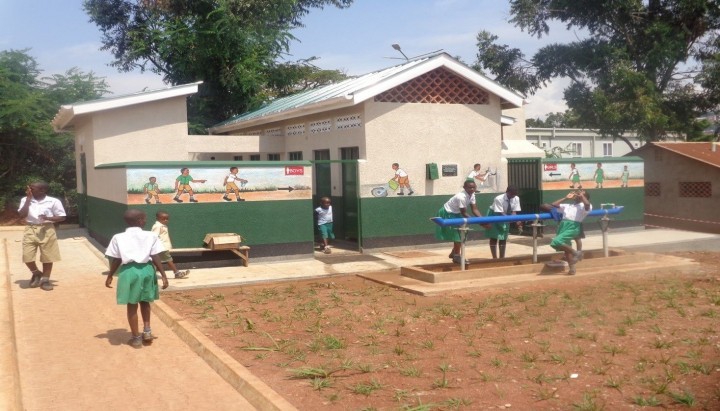 © 2019 • Fred Nuwagaba • GIZ
New school sanitary faciities in Kampala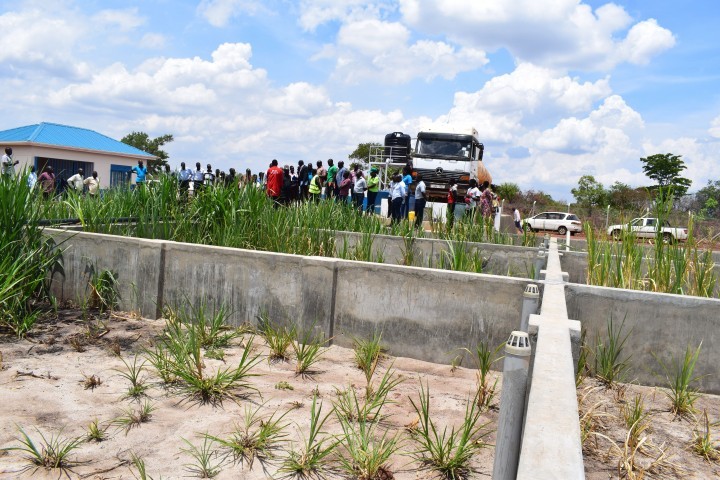 © 2019 • Eunice Nandina • GIZ
Faecal sludge dumping at the newly constructed treatment plant in Apac district (Uganda)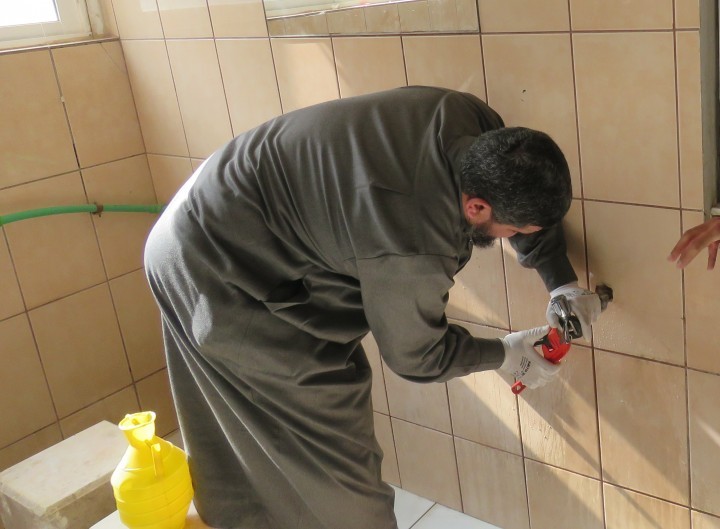 © 2017 • Ibrahim Baba • GIZ
Trainer advices a muezzin how to repair a water tap (Jordan)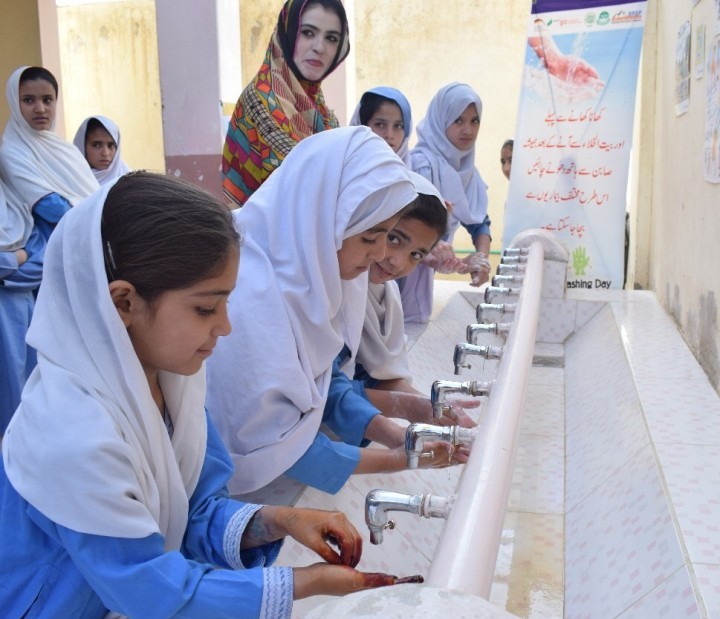 © 2017 • Gul Ghutti • GIZ
Students learning hygienic practices at a school in Union Council Baleli (Pakistan)
Countries of activity
Location of main activity
Objectives
Objective
Disadvantaged and vulnerable population groups have access to safely managed sanitation and hygiene facilities. Access to adequate sanitation has been improved in public places such as schools, health centres and mosques. Domestic and industrial wastewater is collected, treated and purified before being returned to the natural water cycle.
Further information
Approach
The Sanitation for Millions project is a platform for cooperation between international donors under the aegis of the German Federal Ministry for Economic Cooperation and Development (BMZ).It receives additional funding from the Bill & Melinda Gates Foundation, the Hungarian Ministry of Foreign Affairs and Trade, the British solidarity fund Water Unite and the Inter-American Development Bank (IDB).

In the Caribbean, the project supports innovative financing mechanisms for water and wastewater management on behalf of the IDBas part of the CReW+ project, which is funded by the Global Environment Facility (GEF).

In all the countries, the project works closely with local players, carrying out pilot projects to test new concepts and technologies which, if successful, will be extended and integrated into existing structures hand in hand with the project partners. Gaps in the sanitation supply chain are identified and closed to ensure a comprehensive, safe supply for the population. Implementation involves building new sanitation facilities and developing institutional capacity and technical skills.

The project is developing financial mechanisms to bridge the funding gap resulting from the insufficient funds available to water suppliers and a lack of purchasing power among target groups. In addition, with the Inclusive WASH programme, it is promoting barrier-free access and a gender-sensitive approach to provide a girl and women-friendly infrastructure for menstrual hygiene. For wastewater management, innovative, nature-based solutions are being used. This benefits the people in the region as well as the marine ecosystems.

The project builds and rehabilitates natural sewage treatment plants in line with the circular economy approach of 'reduce, reuse, recycle, and recover'. It also advises political representatives and develops long-term financing and business models for the wastewater sector. A supra-regional knowledge management system for sanitation and wastewater is being developed.

Results
• Access to safely managed sanitation has been provided for more than 650,000 people, 52 per cent of them women.
• More than 1,500 professionals have received advanced training, above all in the maintenance and repair of sanitation facilities.
• Awareness and education campaigns on menstrual hygiene have reached some 50,000 girls.
• More than 200 hand-washing facilities with hand-washing instructions have been installed, benefiting more than 50,000 schoolchildren in schools and public places.
• In collaboration with representatives of religious communities, hygiene messages posted on the social media and digital platforms have reached more than 500,000 people. By the same means, people have been educated about the coronavirus pandemic to combat the spread of the virus.


Last update: April 2021
Contact information
Dr. Bärbel Schwaiger
Login to see the e-mail-adress of the contact person.
Patrick Mass
Login to see the e-mail-adress of the contact person.
Filter tags
Behaviour change Bill & Melinda Gates Foundation Capacity development Community sanitation Decentralised wastewater treatment (e.g. DEWATS) East Asia & Pacific Emptying and transport (non sewered) Enabling environment and institutional strengthening Europe & Central Asia German government Government-owned entity (not university or research) Latin America & Caribbean Middle East & North Africa Operation, maintenance and sustainable services Peri-urban Schools Specific to one or several countries Sub-Saharan Africa Toilets or urinals (user interface) Treatment of faecal sludge Treatment of wastewater or greywater UK government Water (irrigation, process, other)
Attached files
Links