Purpose
What is the existing fecal sludge management in Port Harcourt and how can it be improved?
Activities
Santiation services in Port Harcourt, Nigeria are limited. Most residents in formal city neighborhoods maintain their own septic tanks, very often emptying the contents in illegal dump sites. Residents of informal settlements use hanging piers or 'flying toilets'. Waste is not being safely managed across most of Port Harcourt.

We aim to understand existing fecal sludge management in Port Harcourt and support the improvement of waste removal, transport, and disposal services and standards. We will work with local governing bodies and institutions to develop sustainable and affordable fecal sludge management solutions at city level and in low income areas.
Images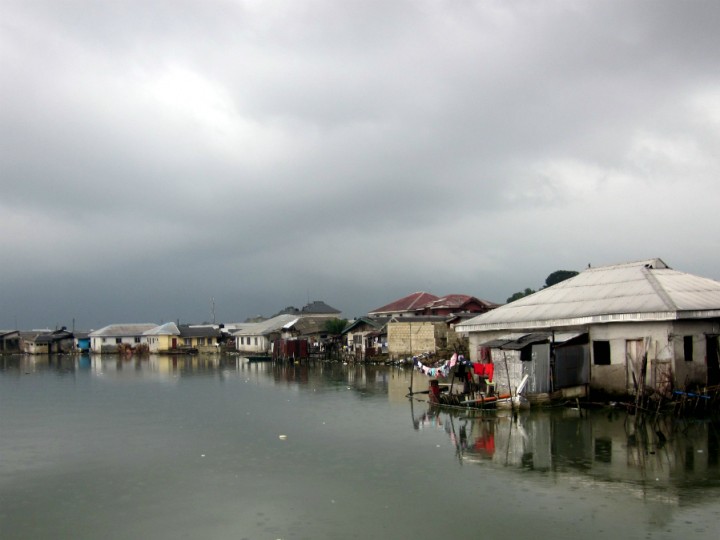 Image: Waterfront Slums in Port Harcourt &copy Alicea Cock-Esteb - Aquaya Institute
Location
Contact information
Alicea Cock-Esteb
Login to see the e-mail-adress of the contact person.
Filter tags
Cities Emptying and transport (non sewered) Enabling environment and institutional strengthening Faeces or faecal sludge Multi-lateral and International Monetary Fund Nigeria Politicians and local decision makers Specific to one or several countries Sub-Saharan Africa Technology comparisons Toilets or urinals (user interface) Treatment of faecal sludge Treatment of wastewater or greywater University, education or research institution Urban (entire city)