International cooperation has increased access to water and sanitation, but also struggles with high failure rates. The lack of resilient local sectors has created dependency on continuous donor support. Recent development policies force NGOs to adopt new strategies for water and sanitation supply. In this 2-days workshop PRACTICA and WASTE will present how they strengthen local sectors as an alternative strategy to ensure sustainable water supply and sanitation services. Technical insights and hands-on demonstrations of well drilling methods and handpumps will facilitate the application of strategic considerations into the practical context of our work.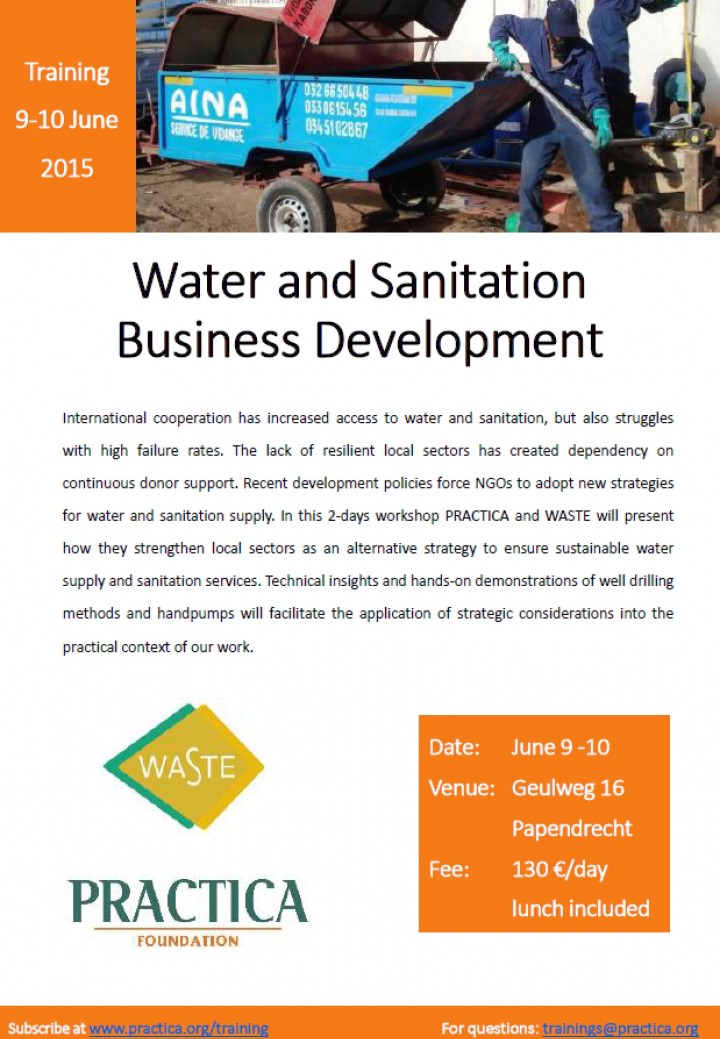 Further Description / Program
The Netherlands-based organizations PRACTICA and WASTE are organizing a 2-day training on 'Water and Sanitation Business Development' on 9 and 10 June 2015. It will be a practical training for staff from NGOs, companies and others working in the developmental sector who are interested in small- to medium-scale business development. Several field examples will be used in order to get more knowledge and practical tools on business opportunities within the water and sanitation sector. The training days will be held in Papendrecht, the Netherlands. More information can be found in attached invitation and at www.practica.org/training.
More information on practica.org

Download further information