This session will showcase the status of sanitation sector and its challenges in the face of climate change. It will highlight countries cases of innovative work to future proof the sector. The session will conclude with a global Call to Action on Climate resilient sanitation.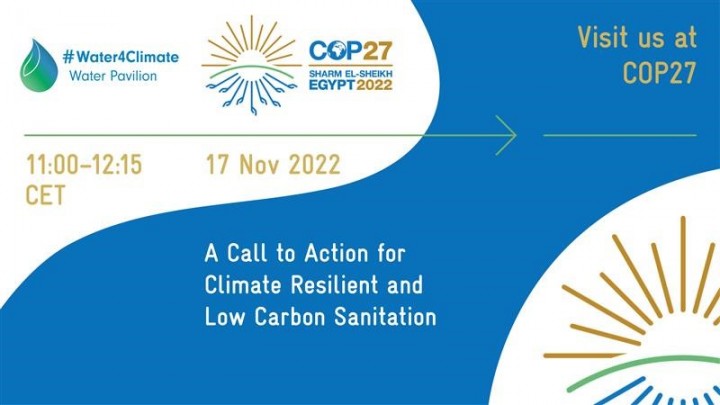 Further Description / Program
This event is planned to be virtual through the Water Pavilion Pathable platform and open YouTube live broadcasting. Presenters and Panelists will be able to participate in the session by joining either remotely, or at the Pavilion (in case they are attending in person to COP27).
The 75 minutes session is scheduled from 12.15 pm to 13.30 pm (time in Egypt) and is the second segment of discussion at the Water Pavilion on November 17th, which is the day dedicated to water supply, sanitation and hygiene.

For the agenda, please see the attached file.
Speakers
WHO, BMGF, UTS, IDE, Water Aid; BMZ, SuSanA, Resilient Cities Network, SWA, and UNICEF
Links to external websites
Check out the livestream on YouTube!

Download further information