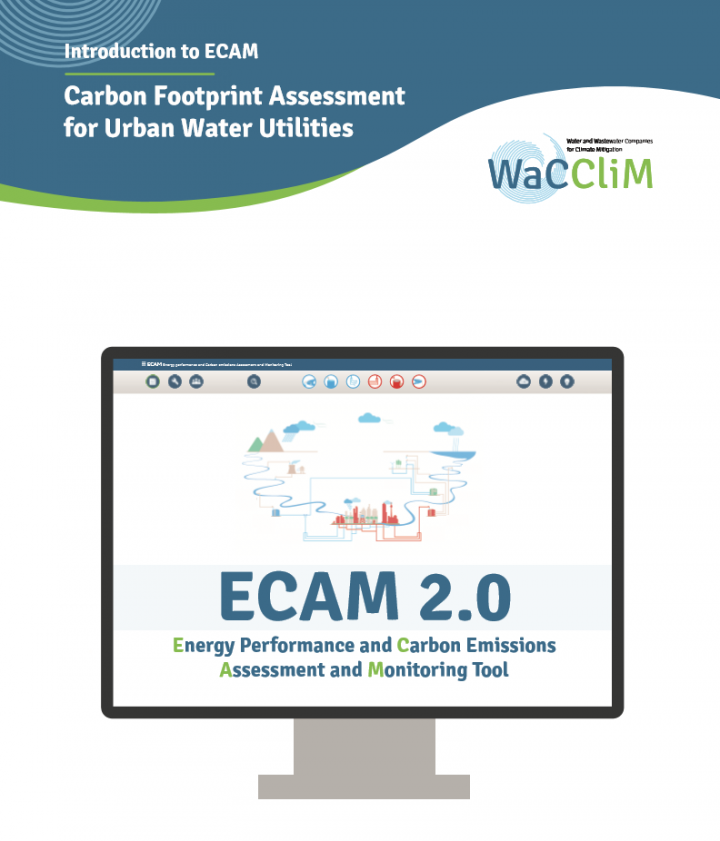 Published in: 2017
Pages: 12
Author:
WaCCliM
Uploaded by:
SuSanA Admin (susanaadmin)
---
1241 Views
15 Downloads
The Energy Performance and Carbon Emissions Assessment and Monitoring (ECAM) tool is a free web-based tool that is designed for assessing the carbon emissions that utilities can control within the urban water cycle and prepare these utilities for future reporting needs on climate mitigation.
ECAM follows a tiered approach with an increasing level of detail from Tier A to Tier B. Tier A can be used with limited data inputs for an initial assessment, Tier B with detailed data for each stage of the urban water cycle for a more accurate assessment.
Access ECAM training material here: http://wacclim.org/ecam-tool/ and try it now: http://wacclim.org/ecam !
Bibliographic information
WaCCliM (2017). ECAM 2.0: A tool to transition towards carbon neutrality in the water sector.
Filter tags
Asia & Pacific English Europe, Caucasus & Central Asia Guidelines and manuals Middle East & Nothern Africa Practitioners
Information on external sites
Download