Purpose
Anzah village and Biet Dajan produce more food through sustainable and safe use of reclaimed wastewater
Activities
1. Construction of 2 centralized (communal) wastewater treatment plants,
2. Construction of 62 onsite grey water treatment plants,
3. Construction of 20.6 km of sewer line networks, this include,
4. Supply & install irrigation networks & fittings, this include,
5. Awareness and Capacity building.
Images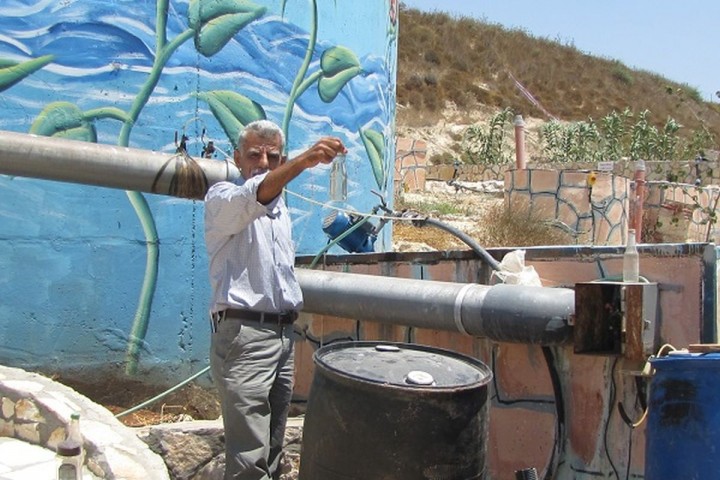 Image: The operator of Anzah WWTP shows a sample of the treated wastewater that is ready for irrigation.
Location
Objectives
Contribute to improving food security conditions (quantity & access) through the promotion of the reuse of the treated effluents for agricultural purposes in rural areas in West Bank.
Contact information
Dr. Amin Nawahda
Login to see the e-mail-adress of the contact person.
Filter tags
Capacity development Food security and productive sanitation Greywater or wastewater Local NGO Middle East & Nothern Africa Other Other funding source or unspecified Palestinian Territory Resource recovery Rural Specific to one or several countries Treatment of wastewater or greywater Water (irrigation, process, other)
Links