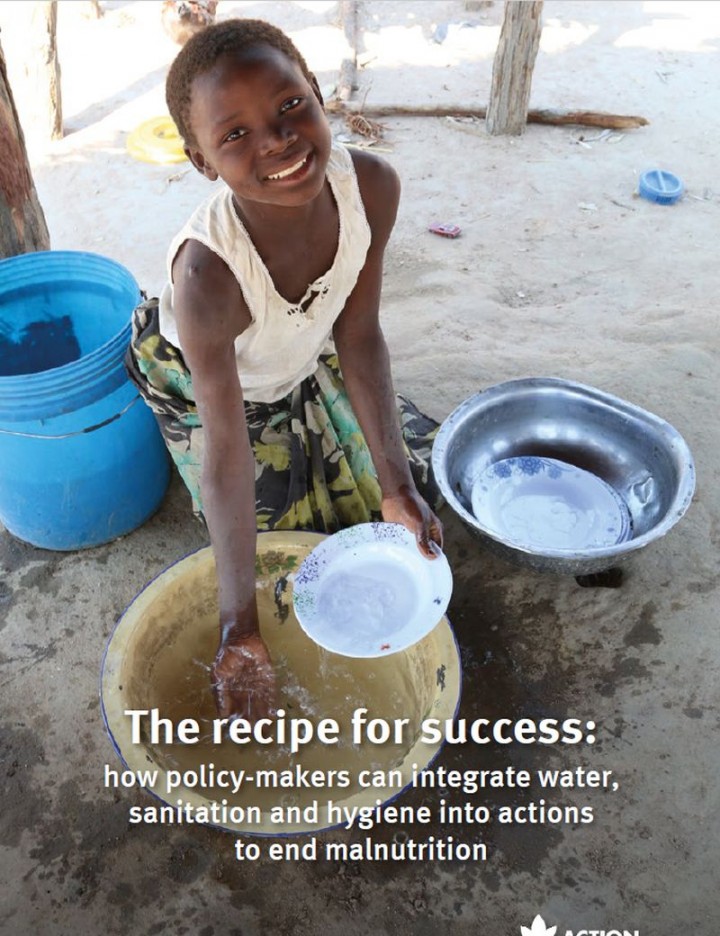 Published in: 2017
Publisher:
WaterAid / Share/ Action Against Hunger
Author:
Durrans, S., Jones, D., Pando, N.U., Wilson-Jones, M.
In this report the authors analyse the approaches governments and donors are taking to cross-integrate nutrition and water, sanitation and hygiene (WASH) within their nutrition and WASH national policies and plans. The report aims to provide a 'recipe', or toolkit, to stimulate debate and discussion of the options and opportunities to bring together WASH and nutrition policies and programmes.
Bibliographic information
Durrans, S., Jones, D., Pando, N.U., Wilson-Jones, M. (2017). The recipe for success - How policy-makers can integrate water, sanitation and hygiene into actions to end malnutrition. WaterAid / Share/ Action Against Hunger
Download
We got more than just a new look!
Welcome to the new website of susana.org
On 1 September we relaunched our website, using a new menu concept to improve the user experience. However, some functions are not working yet but we are working on those now. If you have any comments or suggestions please post them here on the SuSanA discussion forum. Thank you.
---