Reuse of wastewater in agriculture, a guide for planners (in Arabic)
World Bank (2003)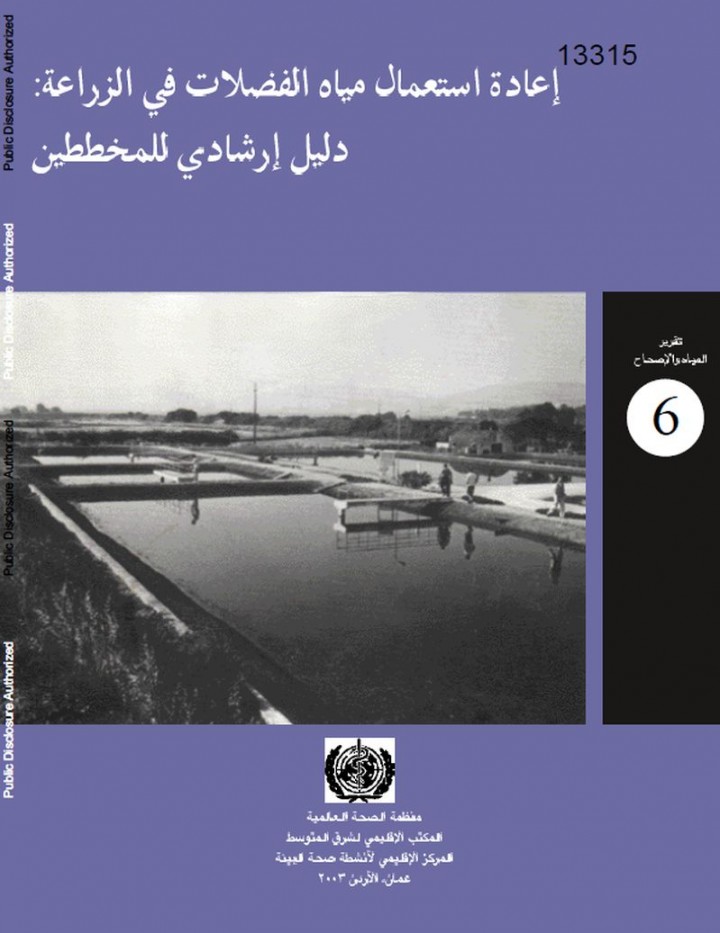 Published in: 2003
Publisher:
WHO-CEHA
Author:
World Bank
---
229 Views
7 Downloads
Additional information
This work was originally published by the World Bank in English as Reuse of Wastewater in Agriculture: A Guide for Planners in 1994. This translation was Prepared and produced by WHO-CEHA. WHO-CEHA is responsible for the accuracy of the translation. In case of any discrepancies, the original language shall govern.
Bibliographic information
World Bank (2003). Reuse of wastewater in agriculture, a guide for planners (in Arabic). WHO-CEHA
Download
We got more than just a new look!
Welcome to the new website of susana.org
On 1 September we relaunched our website, using a new menu concept to improve the user experience. However, some functions are not working yet but we are working on those now. If you have any comments or suggestions please post them here on the SuSanA discussion forum. Thank you.
---