2+6=17 Linking WASH and Nutrition – A Blueprint for Living SDG 17
Toetzke, J., Rück, J., Panzerbieter, T. (2017)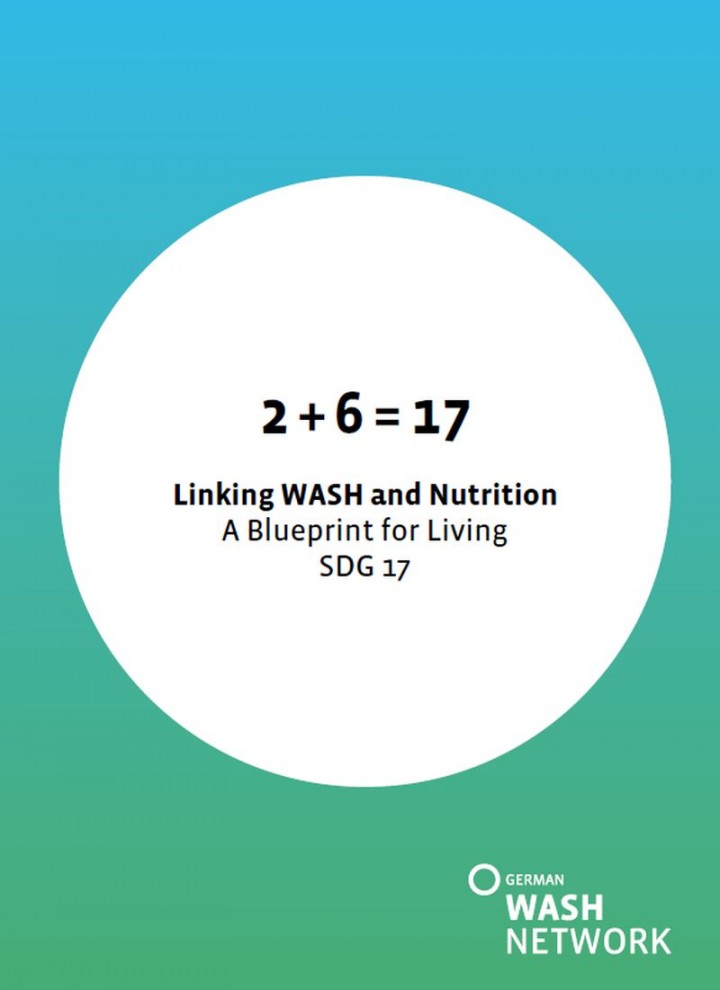 Published in: 2017
Publisher:
German WASH Network
Author:
Toetzke, J., Rück, J., Panzerbieter, T.
---
359 Views
52 Downloads
This report is a frontrunner in its approach to implement the Sustainable Development Goals (SDGs), and so is the initiative for this report.
This publication aims to contribute to on-going developments and to the better utilisation of the potential at the health related link between WASH and Nutrition – ensuring human well-being by increasing the ability of the body to absorb nutrients from consumed food. Relevant to the link, but not immediate subject of this publication are the reuse of human waste as fertilisers, water access for agriculture and other evident thematic connections like gender, education, environmental protection, etc.
Bibliographic information
Toetzke, J., Rück, J., Panzerbieter, T. (2017). 2+6=17 Linking WASH and Nutrition – A Blueprint for Living SDG 17. German WASH Network
Download
We got more than just a new look!
Welcome to the new website of susana.org
On 1 September we relaunched our website, using a new menu concept to improve the user experience. However, some functions are not working yet but we are working on those now. If you have any comments or suggestions please post them here on the SuSanA discussion forum. Thank you.
---