Microfinance for Sanitation Policy Brief
Durrans, S. (2017)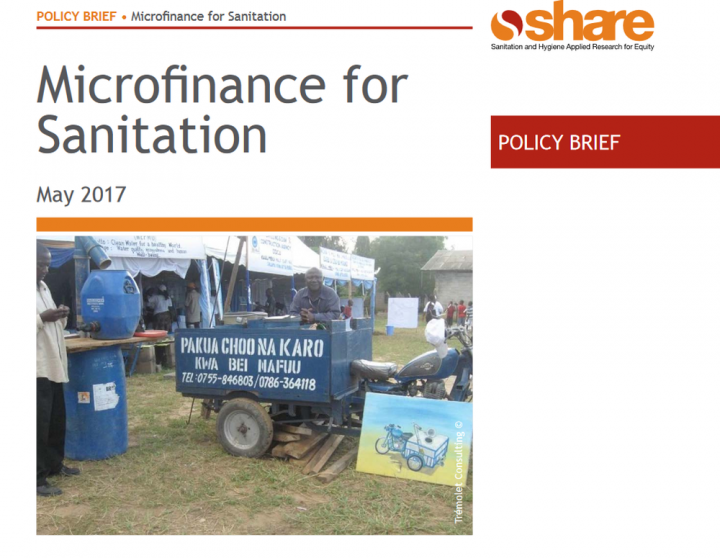 Published in: 2017
Pages: 8
Publisher:
SHARE
Author:
Durrans, S.
---
590 Views
24 Downloads
This policy brief highlights the SHARE Consortium's contribution to the knowledge base on microfinance for sanitation. The brief defines sanitation microfinance and summarises research conducted in India and Tanzania. It then discusses the research gaps that still exist and provides recommendations for improving policies and programmes on microfinance for sanitation globally.
Bibliographic information
Durrans, S. (2017). Microfinance for Sanitation Policy Brief. SHARE
Download
We got more than just a new look!
Welcome to the new website of susana.org
On 1 September we relaunched our website, using a new menu concept to improve the user experience. However, some functions are not working yet but we are working on those now. If you have any comments or suggestions please post them here on the SuSanA discussion forum. Thank you.
---