Reportage photo sur la construction d'installations ecosan à Dayet Ifrah - Réalisation d'un digesteur, un filtre planté et quatre toilettes à séparation d'urine avec douches
Ulrich, L. (2012)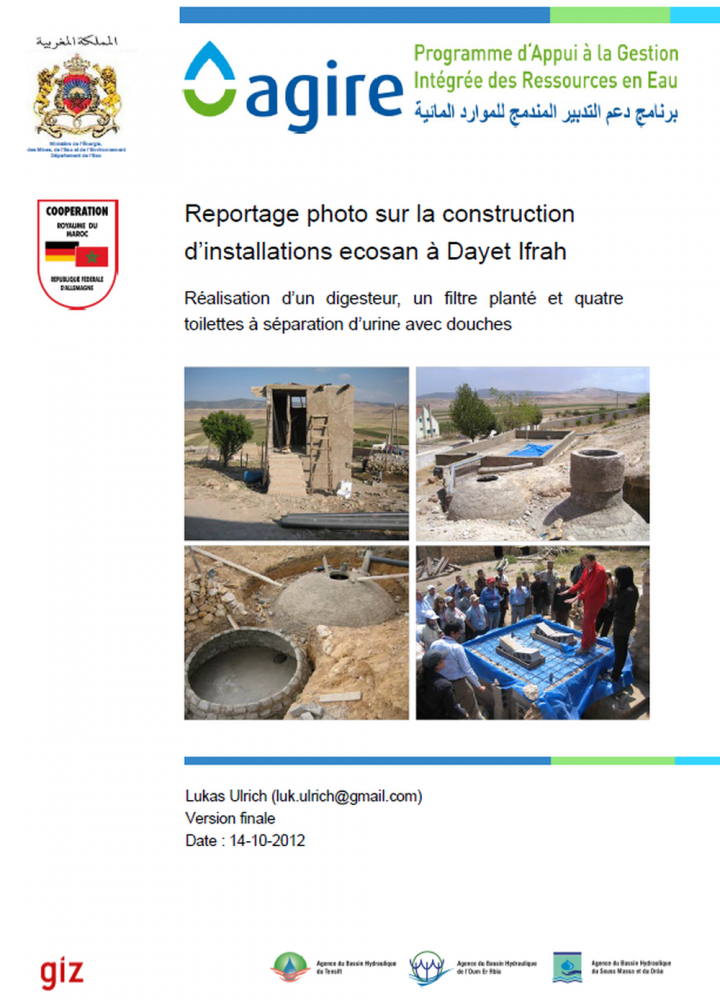 Published in: 2012
Pages: 191
Publisher:
MEMEE, ABH-T, ABH-OER, ABH-SMD/ GIZ
Author:
Ulrich, L.
---
593 Views
20 Downloads
Additional information
large version
Bibliographic information
Ulrich, L. (2012). Reportage photo sur la construction d'installations ecosan à Dayet Ifrah - Réalisation d'un digesteur, un filtre planté et quatre toilettes à séparation d'urine avec douches. MEMEE, ABH-T, ABH-OER, ABH-SMD/ GIZ
Download
We got more than just a new look!
Welcome to the new website of susana.org
On 1 September we relaunched our website, using a new menu concept to improve the user experience. However, some functions are not working yet but we are working on those now. If you have any comments or suggestions please post them here on the SuSanA discussion forum. Thank you.
---